Ever heard of a Mi-Val? Not many have, but this rare example of the 200TV proves that many are missing out.
Words: PHIL TURNER Photographs: GARY CHAPMAN
You'd be forgiven for never having heard of Mi-Val, so rare a machine are they here in the UK; they are and were in fact fairly scarce anywhere outside their home nation of Italy.
More recognisable is their place of origin – Bologna – and their conception, which mirrored that of many of their contemporaries.
The Mi-Val concern started life before the Second World War as a manufacturer of machine tools – the factory, its tooling and most of the workers were moved out of Bologna to the relative safety of the province of Brescia in anticipation of the advance of the Allied forces.
After the conflict the company returned to Bologna, though leaving behind their technical director Ettore Minganti who remained in the north for fear of retaliation due to his past links with the fascist movement.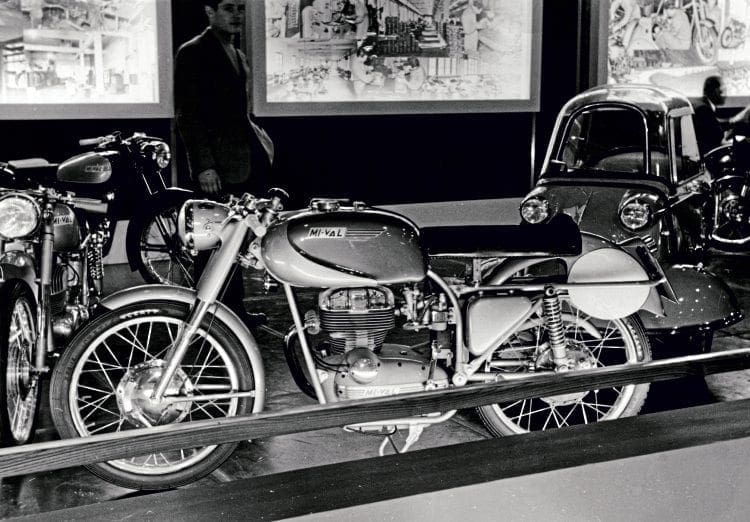 Recognising the urgent need for cheap transportation, Minganti formed a new engineering company with Pier Giuseppe Beretta (of gun making fame), Giuseppe Benelli (yes, that Benelli) and Guglielmo Castelbarco Albani, who provided funding and technical support.
The new venture was named Mi-Val, an acronym of Minganti and Gardone Val Trompia where the factory was based.
From the beginning, their philosophy was to produce economic and robust machines, with simple two-stroke engines and unsurprisingly their first – the Turismo 125, launched in November 1950 – was based heavily on the DKW RT125.
Read more and view more images in the May 2019 issue of TCM – on sale now