Your queries resolved with Richard Rosenthal
Name that scooter
I'm busy cataloguing and captioning what I can of my late uncle's photograph collection for our family archive.
He attended many classic motorcycle events until about 10 years ago. Many machines we have identified with the event programmes he bought, but this one is undated, unknown and the event is a mystery too. Can you help?
Sue Woolmer, email.
Thanks, Sue, for your email and photograph.
For once, no magnifying glass is needed, as I recognise the machine and location as I was entry number 20 (1911 499cc Premier) in the same event.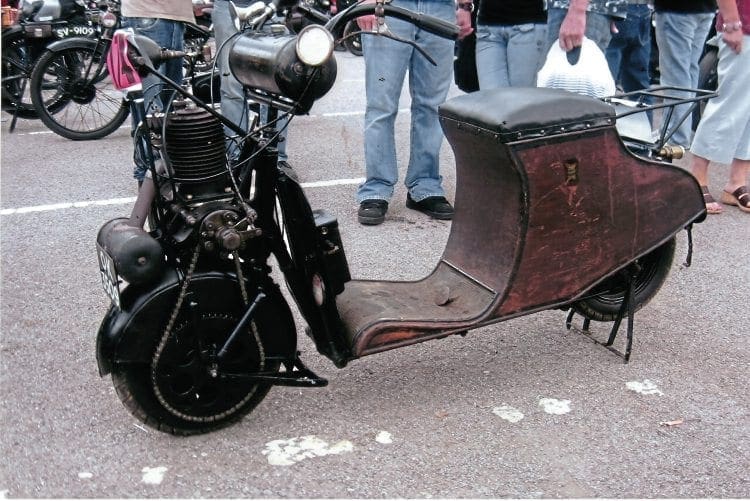 Your photo was snapped at the 2007 VMCC Banbury Run, the machine is a 269cc Villiers-powered Autoglider scooter and reference to the event's programme informs number 174 was ridden by Alex Taylor who commented: "It is a bit unusual with suspension which wobbles at both ends."
The Autoglider was one of the more successful post First World War British scooters, a statement which can be taken as less than encouraging, as many rival machines with stand on platforms, tiny vibrating engines and a feeble construction were – frankly – useless, and their sales amounted practically to robbery with violence when sold by their maker or dealer.
Read more in the June 2019 issue of TCM – on sale now!