Hub centre steering production models
For the past three months, two hub centre steering questions have been lurking on the YWA computer desktop, waiting for inspiration, or maybe intervention.
Both readers have had their queries answered directly as both wanted to remain anonymous – they were both considering buying a vintage Neracar and were after the same machine!
However, Jeff Waller, who lives in the warmer parts of Southern Europe, and who has no such worries about anonymity, recently emailed: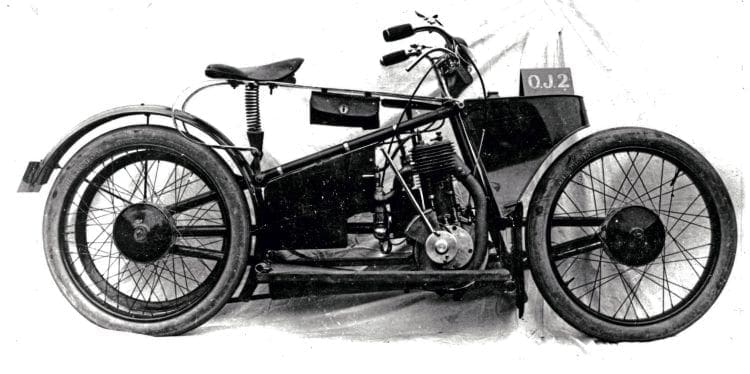 If you think there is a story for you here Richard, then please use it, but probably it is too modern for your pages. We went to Valencia on March 2, 2019 for the 'Legends' meeting and on the Bimota stand was the most unusual 'experimental' geometry steering on one machine.
Presumably it was expensive when new. I took loads of pictures and all the MVs took to the track at once. Fantastic – six, four, three, two, one cylinders…
Jeff Waller, Spain."
Since Bimota probably first became involved with a hub centre steering project in the mid-1980s, in part cooperating with a couple of university students, then that makes Bimota's initial concept well over 30 years old, and therefore VMCC Ltd eligible so this column won't shun it.
However, as far as I'm concerned, Jeff, anything built after 1928 is far too modern.
Read more in the May 2019 issue of TCM – on sale now!