Your queries resolved with Richard Rosenthal
Royal Ruby postcard
Knowing I have a lightweight Royal Ruby, friend and fellow vintage motorcycle enthusiast John White, from the south coast, recently gave me this period promotional postcard.
Dating from 1914, the image depicts the maker's then recently introduced 2½hp direct drive two-stroke model.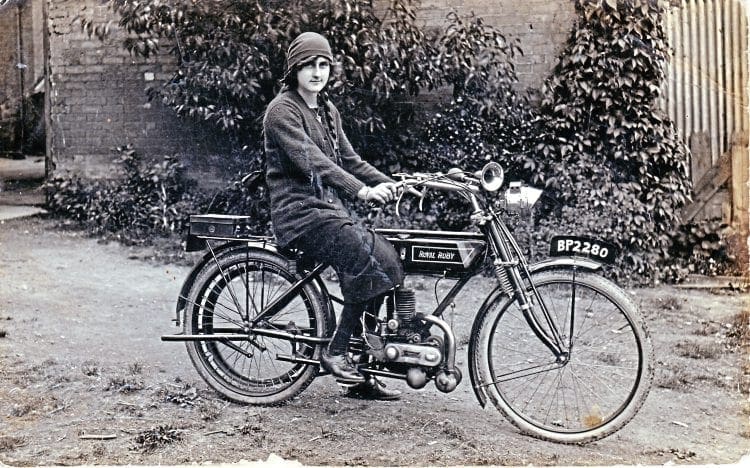 The subject machine is powered by a 269cc Mk.I Villiers two-stroke engine with direct belt drive to its rear wheel, Druid side-sprung front fork, probably CAV magneto and AMAC carburettor.
My 1918/9 machine (featured in past TCM features) is very similar but has the slightly later Villiers Mk.II engine of the same capacity.
Read more in the July 2019 issue of TCM – on sale now!
Bruno Spaggiari info sought
I'm planning to build a replica of a 350cc single cylinder Ducati raced by Bruno Spaggiari at Italian national meetings during the 1970s.
I've plenty of information to make the motorcycle, but would like more details regarding Spaggiari to add to the brief amount available on the internet.
Vic Petterson, email, France.
Spaggiari was born on January 11, 1933, at Reggio Emilia in northern Italy. As well as working for many years as a tester at the Ducati factory, he raced with success at both national and international levels, mostly riding Ducatis, but, briefly, MV Agusta.
During the mid-1950s onwards, as well as designing and developing machines to expand Ducati's roadster range – former Ceccato and Mondial design engineer Ing.
Fabio Taglioni (moved to Ducati in 1954) – developed sohc engines for 98cc and 124cc sporting roadster models into racing models for the 1955 long distance Milano-Taranto and Giro d'Italia and other national events.
Development soon took their larger 124.588cc machines from nine to 12bhp and a top speed of about 85-87mph.
Read more in the July 2019 issue of TCM – on sale now!