Your queries resolved with Richard Rosenthal
Rudge on the Gold Coast (Ghana)
Allan Wade emailed a reminder of days long ago with this picture. The photo, belonging to Melody Appleton, shows her grandfather posing in the African bush on his pioneer motorcycle. Can anyone identify it please?
Melody has kindly furnished more details of her grandfather: "I am not sure what year the photograph was taken, but I know my grandfather, Captain George Henry Packwood, went out to the Gold Coast (Ghana from 1957) in 1906 as a Colonial Officer.
"My grandmother told me he hated travelling through the bush on a hammock (palanquin) and shipped the motorcycle out on his return after one of his leaves.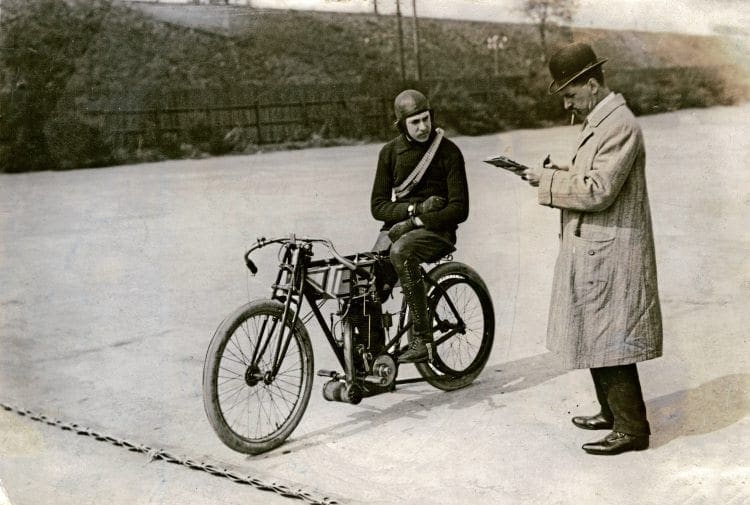 "He considered a horse as an alternative mode of transport but gave that idea up because of the tsetse fly problem in that part of Africa. Apparently he was the first colonial officer to use a motorcycle in the Gold Coast.
"He was responsible for building the roads that went into the interior and up to the north of the country.
"He rode his motorcycle through the bush and on unmade roads, and that may explain the state of its wheels. My grandmother who travelled with him, was carried on a palanquin."
Read more in the June 2019 issue of TCM – on sale now!