New and updated edition
Authors: Allan Ford and Nick Corble
The Indian Scout motorcycle is the favoured mount for Wall of Death riders all over the world. Drawing upon modern and archive material, most of which is previously unpublished, in this book Wall of Death owner and rider Allan Ford and author Nick Corble explore the reasons behind this relationship and bring the story of the wall up to date.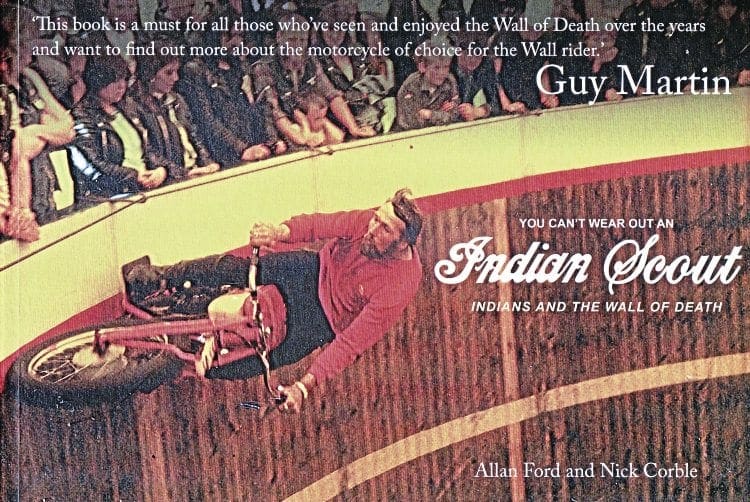 It's a story that spans more than a century, starting with experiments with motorised bicycles in the 1890s, passing through two world wars and ending by looking to a future where Indians continue to be restored and ridden on the wall.
By the early 1900s cycle racing was very popular on oval-shaped banked wooden tracks. The theatrical stage was then the preferred medium for entertainment and it was here that showmen and impresarios saw an opportunity to showcase speed.
Read more in the December issue of TCM
Published by: Amberley Publishing PLC, Cirencester Road, Chalford, Glos GL6 8PE
Tel: 01285 760030
Email: [email protected]
www.amberley-books.com
Softback, 168mm x 246mm, 128 pages, with 172 illustrations.
ISBN 978-1-4456-5909-1
£19.99