Purchased at Stafford several years ago, this rare 1973 Triumph TR5T Trophy Trail belongs to Kevin Brown, who has given the 1970s scrambler a bit of a pep-up.
Words: MICHAEL BARRACLOUGH Photography: GARY CHAPMAN & KEVIN BROWN
When we met at our studio day in May of last year, Kevin Brown (the owner of this lovely 1973 TR5T Triumph) described the bike as being "semi-tidy and in fully original condition" when he first clapped eyes on it at auction at the Stafford show some years ago.
On getting the Trumpet back to his home in Redditch, he resolved to add a few personal touches to transform the bike into a truly singular machine.
Kevin got hold of some USA-inspired cowhorn trials handlebars and cut them down about 30mm on either side, as he prefers a slightly narrower handlebar and these were too high and pulled back a little too far when he first got hold of them.
The frame sported by the TR5T follows the same lines as that of the BSA Victor MX, with the oil tank and lubrication system ensconced within the frame itself. Kevin has totally rebuilt the Trophy Trail's engine, which is similar to the Triumph Daytona's engine that was around at the time, though he has included a dynamically balanced crank in his rebuild.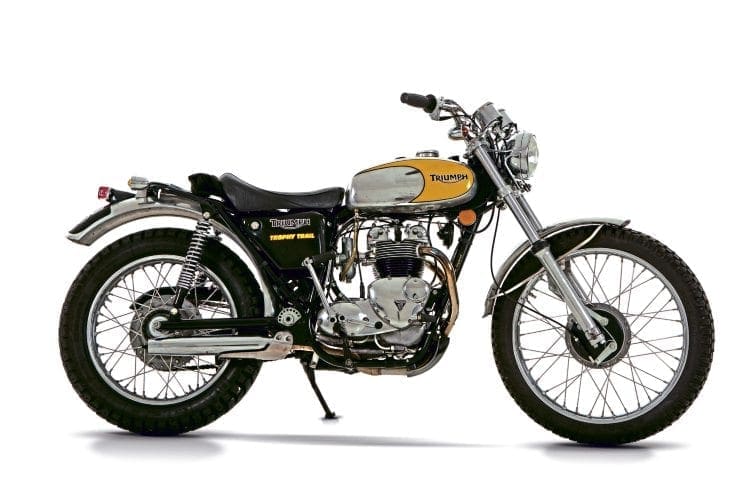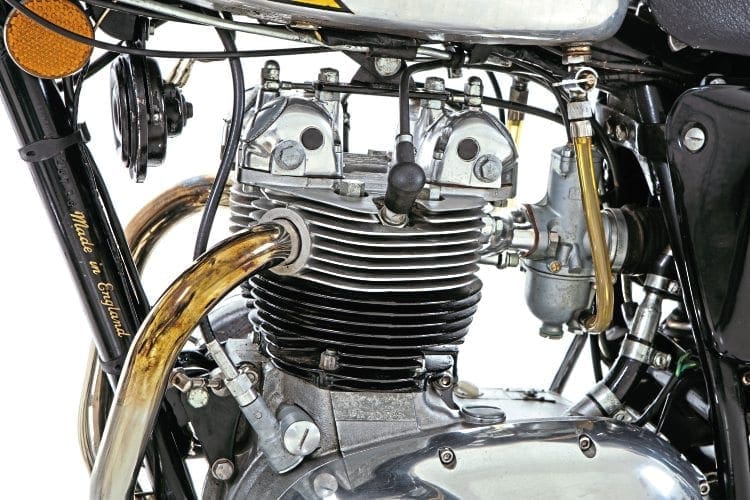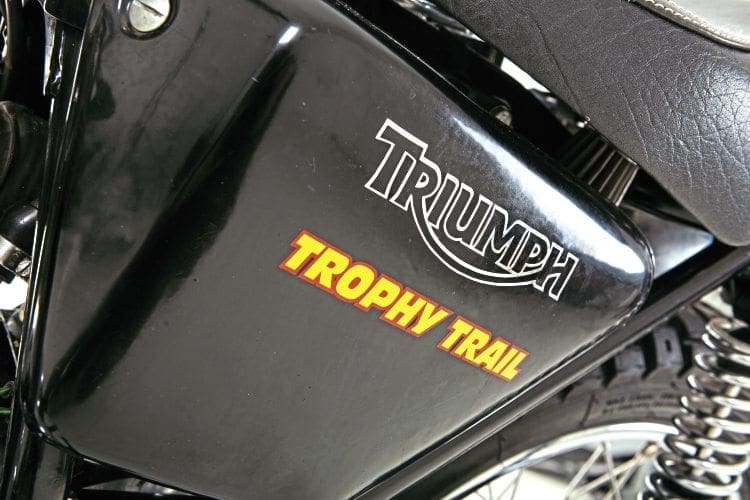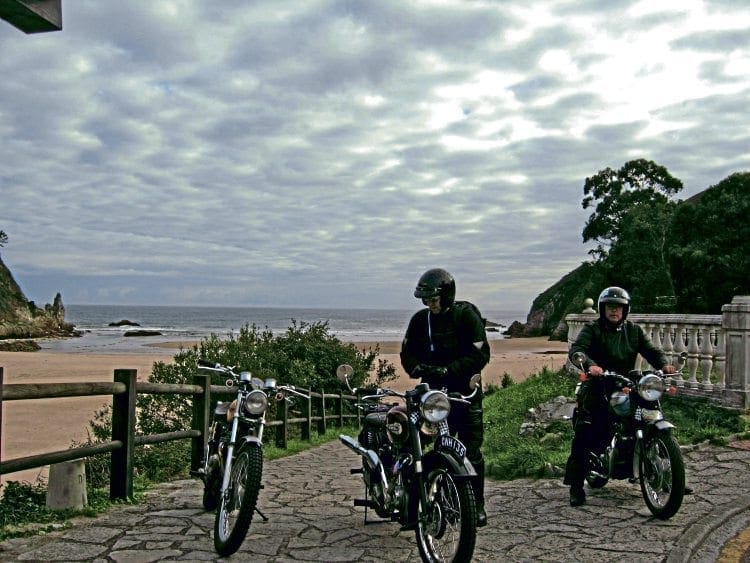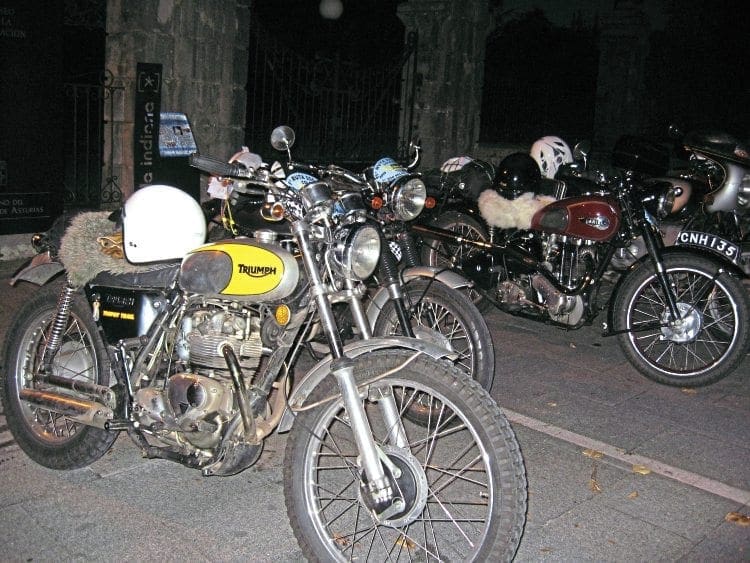 Kevin's TR5T has a one-off seat (it differs greatly from the slender dualseat that was originally specified with this model) and also features a custom-built mudguard and rear light.
Specially-made metal brackets conceal the various fixtures and fittings of the bike, adding a certain amount of tidiness to its appearance.
Kevin has also fabricated a stainless steel bashplate – in true off-road style – which provides extra support and protection for the silencer, which is actually a modified fitment as well.
Kevin was not a fan of the original silencer and so made up a new exhaust system with a modified silencer that cleared the rear tyre and an S-bend that helps keep the whole ensemble looking very neat indeed.
The Trophy Trail – also known as the Adventurer – had little in common with its predecessor, the T100C model, except for the 490cc unit engine and gearbox.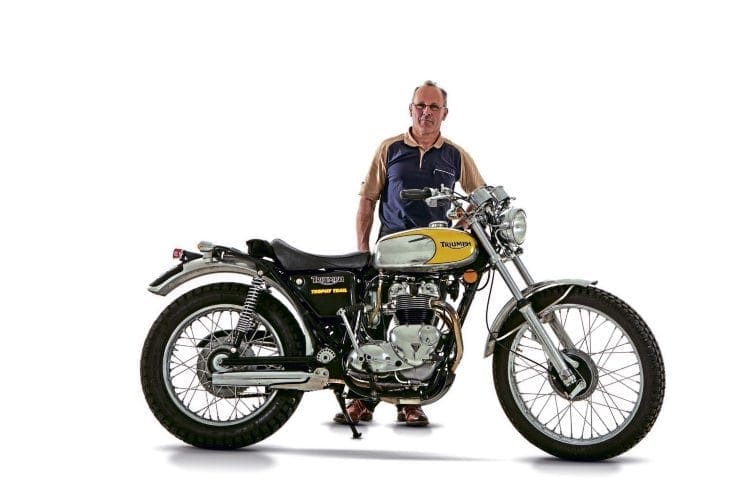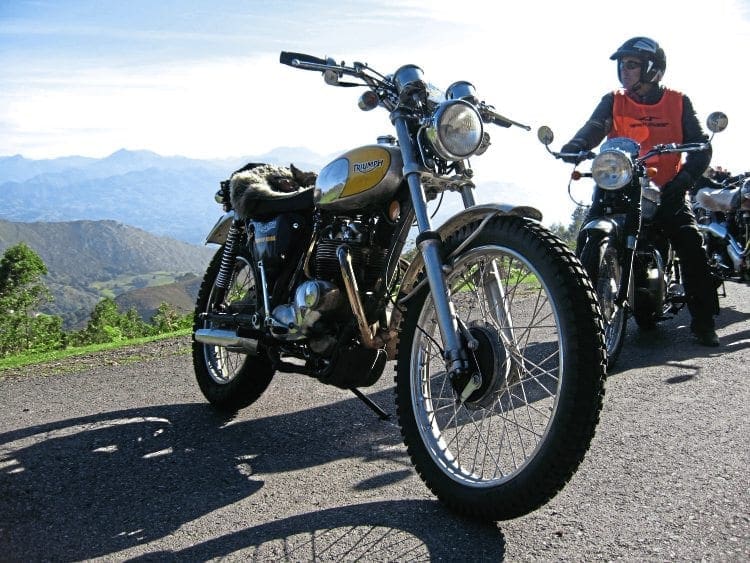 The Trophy Trail was never really intended for seriously rigorous off-road escapades, though several TR5T models were ridden by British competitors in the International Six Days' Trial in Berkshire, Massachusetts in 1973, where they helped Great Britain achieve a highly commendable second place behind Czechoslovakia, indicating that these motorcycles certainly had the potential to be very impressive in bona fide trials meetings.
The production TR5T was only manufactured for one season and only 2552 were ever built, marking these as rather rare motorcycles by Triumph's standards.
The production Trophy Trail was directed more at the rider who enjoyed the occasional meander off the beaten track, and competed in the odd trial every now and again.
As can been seen from the accompanying photographs, Kevin has taken his Trophy Trail to sunny Spain where he took part in the Colombres Rally alongside friends Stuart (whose glorious Ariel VH was featured in our December 2015 issue) and Gary, who rode his Triumph Daytona.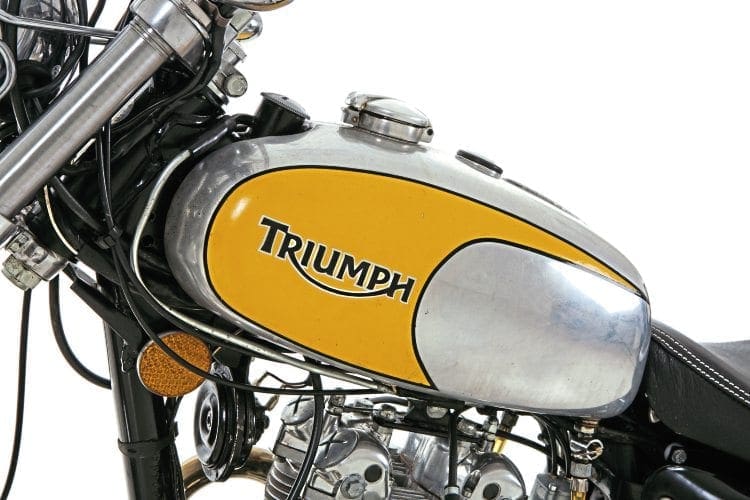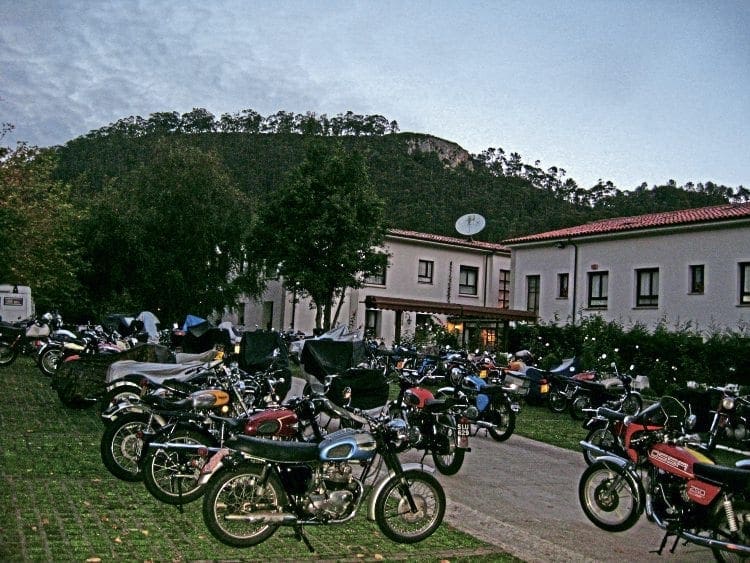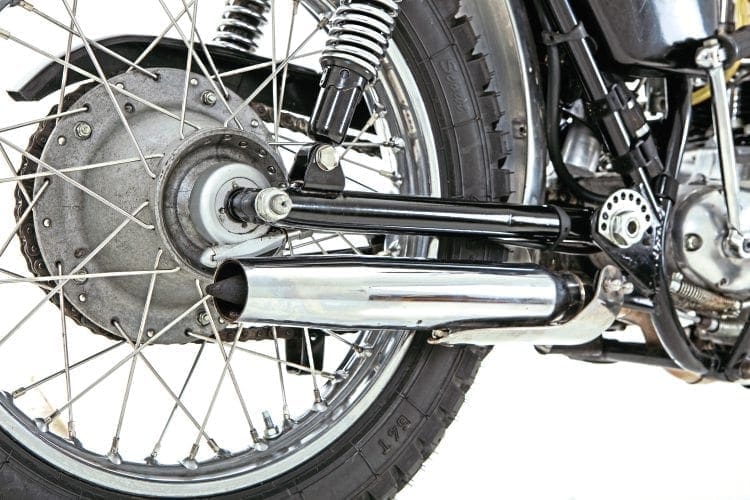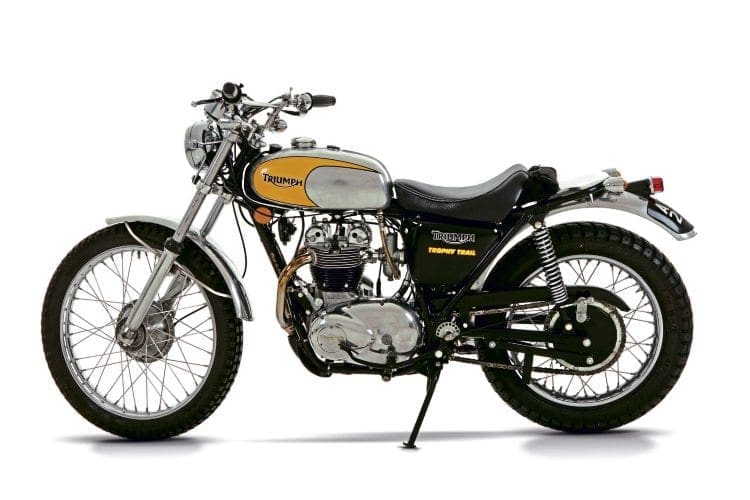 The Colombres Rally comprises a breathtaking 1000-mile ride through the Picos mountains in northern Spain, and is a great opportunity to get a classic motorcycle out on the continent.
Finer Details
1973 TR5T Triumph Trophy Trail
ENGINE
Pushrod parallel twin
CAPACITY
490cc
BORE x STROKE
69mm x 65.5mm
ESTIMATED OUTPUT
30bhp at 7500rpm
CARBURETTOR
Amal Concentric
TANK CAPACITY
Two gallons
FRAME
Single downtube, full cradle, oil-in-frame
Read more News and Features at www.classicmotorcyle.co.uk and in the latest issue of The Classic Motorcycle – on sale now!