Club stands, ice cream, silly games, autojumble treasure and a happy, diverse crowd, give Founders' Day its enduring popularity.
Words and photographs: James Robinson
That it is unashamedly traditional is the beauty of the Vintage Motor Cycle Club's Founders' Day event, held this year, as every year, in the grounds of Stanford Hall in Leicestershire.
Taking place on July 21, 2019, this season's theme was seven decades of the Royal Enfield Bullet – and there were lots of examples in attendance to commemorate the occasion.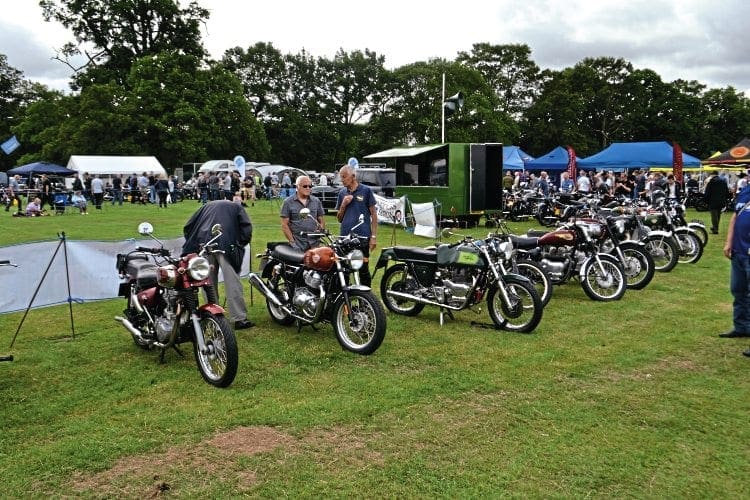 As well as lots of RE Bullets, there were lots of people too, in what felt like the busiest 'Founders' for quite a few years.
The event has always attracted a dedicated following, owing to its wide ranging, sprawling and eclectic autojumble – the jumble still regarded as one of the best there is – but, this year, there felt to be more of a 'family atmosphere' as generations happily bustled about, almost shoulder to shoulder at times, between the stalls.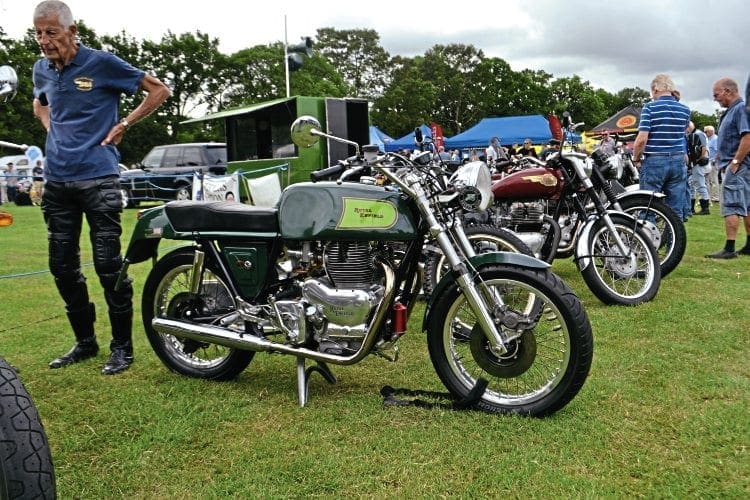 Though there's always a wide variety in the jumble, it's still regarded about the purest of all, with plenty of 'good stuff' being offered, ranging from complete motorcycles (I was hard pushed between most-wanting the three-speed vintage Scott or the G15CS desert sled) to interesting and hard-to-find bits and pieces.
Motorcycle electrical whizz Ferret was happy, delightedly showing a 1930s gearbox casing for a New Hudson, his preferred marque of the moment, that he'd managed to acquire.
Read more and view more images in the October 2019 issue of TCM – on sale now!