Russell Knight has owned this 1950 BSA B31 single for 43 years, and together they've had some adventures.
Words: Steve Wilson Photographs: Jonathan Fleetwood
Memories can be notoriously tricky. Sitting in a rain-soaked June, those of us of a certain age are still likely to recall childhood summer holidays on sandy south coast beaches as a blissful symphony of warm sunshine, the sound of seagulls and gently lapping waves, and the taste of strawberry ice cream cones.
The vehicles along the front would have been Morris Minors and Austin A35s, as well as family sidecar outfits released after fuming for hours on the Exeter bypass, and the motorbikes of youngsters or courting couples, often the big 350cc singles on which the lads commuted to work – and since Small Heath still claimed that: "One in four is a BSA," many of those bikes, both sidecar and solo, would have been M-Series or B-Series BSAs.
The Isle of Wight is now 30 or 40 years back in the rear-view mirror, with narrow two-lane roads, cliffs and wooded countryside, full English breakfasts at competitive prices, and people messing about in boats.
And this early day in June it delivered, by the south coast beach at Freshwater, that perfect day of memory – and a vehicle that encapsulated the 1950s holiday.
Tougher than the rest
Russell Knight is a carpenter, now semi-retired, with a reputation locally for being able to fix things, both wooden and metal.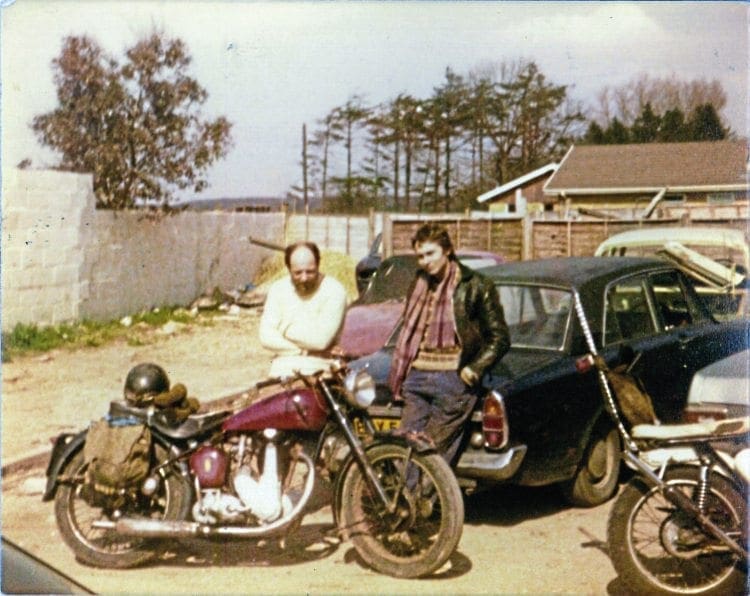 This was certainly the case with the 1950 plunger B31 350cc single he acquired as a non-runner in 1977.
"It had been passed around, and was missing mudguards etc. But I got it on the road quickly enough, fitting alloy guards and a Brooklands fishtail can, which sounded really nice.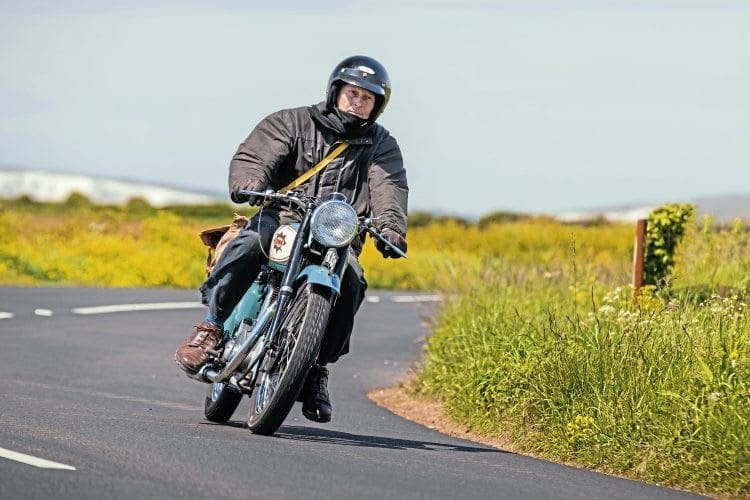 "I used it to ride to work, and it lived outdoors. It got vandalised when I was living on Castle Street in Ryde by a girl who went along a row of cars with a can of brown paint," Russell laughed.
"That stayed on it for years."
Read more and view more images in the September 2019 issue of TCM – on sale now!