These two pretty T20 Tiger Cubs from 1960/1961 display the strengths and weaknesses of Edward Turner's best shot at the lightweight market.
Words: STEVE WILSON Photographs: JONATHAN FLEETWOOD
Angela Carter ticks many of the boxes from the original brief for Triumph's Tiger Cub.
She's young, and keen on Triumphs – her 250cc Tigress scooter featured in TCM March 2019, and there's a 3TA 350cc twin awaiting completion.
And she's female – the Cub's unisex intention was to appeal to girls as well as boys, like 1950s scooters were doing.
And finally, like Cub creator Edward Turner, she's not that long in the leg. As she puts it plainly: "The Cub is small enough for short people."
Cub scout
Angela's interest in Cubs began in 1995. In the lock-up garage opposite hers there was a beauty, plus other Triumphs, including a 6T Thunderbird.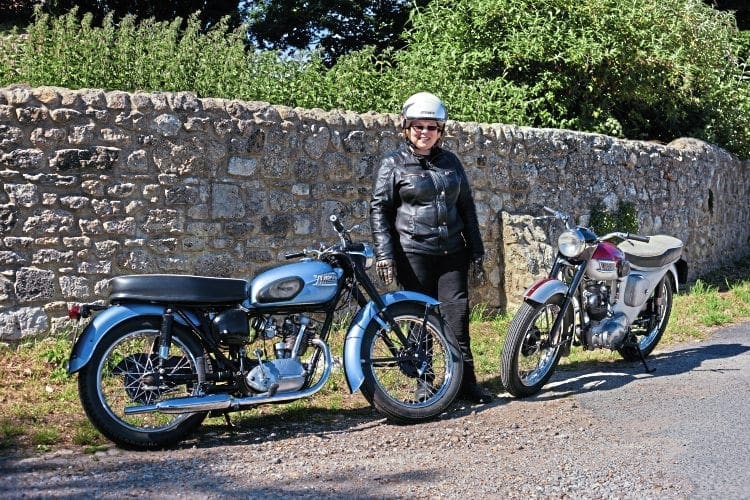 "Once you've ridden one of those," said the owner, "you'll realise how flimsy Cubs are!"
But for Angela they had character, and she bought a pair of restoration projects, selling one on to finance the other, 'Gordon' (so-called after a line from the 1980 movie Flash Gordon – 'Gordon's alive!').
In fact she would never ride it, mainly due to a broken frame lug, and recently sold it on for £1750 – with 'very much a rat look.'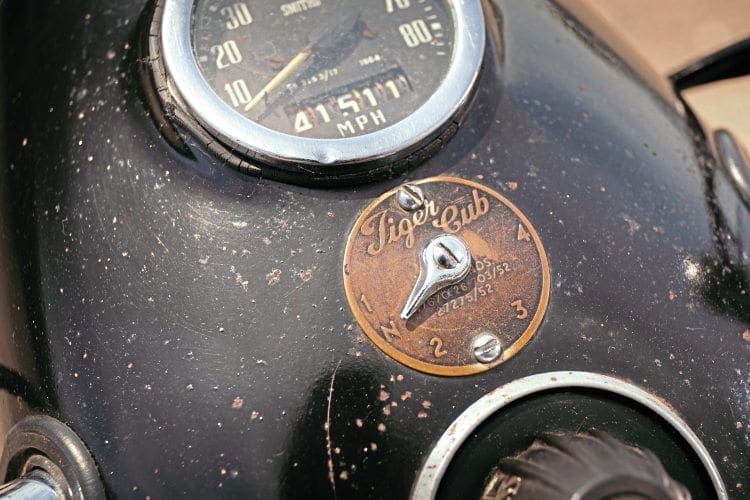 In 2004 a friend on the Isle of Wight where she lives kept pestering her to view his 1961 T20, and when she saw the red and silver bike, she had to buy it.
A new wiring loom and PRS 8 combined ignition/light switch were needed; Angela found spares were relatively plentiful: "but the easily found ones were expensive," citing a centrestand on eBay for £160. The red bike, however, was pretty okay mechanically.
Read more and view more images in the November 2019 issue of TCM – on sale now!