The tricycle was the first lightweight motorised vehicle developed for daily use.A new book covers its fascinating first seven years.
Words and photographs: Michael Edwards
When Georges Bouton introduced his half horsepower motorised tricycle to the crowds gathered at the Horseless Carriage Exhibition in Tunbridge Wells in October 1895, a great many of the forward thinking and enthusiastic 'automobilists' present probably anticipated rapid progress to be made with the introduction of vehicles to Great Britain.
Even with the passing of the Emancipation Act the following year, there were, however, several years to wait before motorised vehicles were a common sight in the country.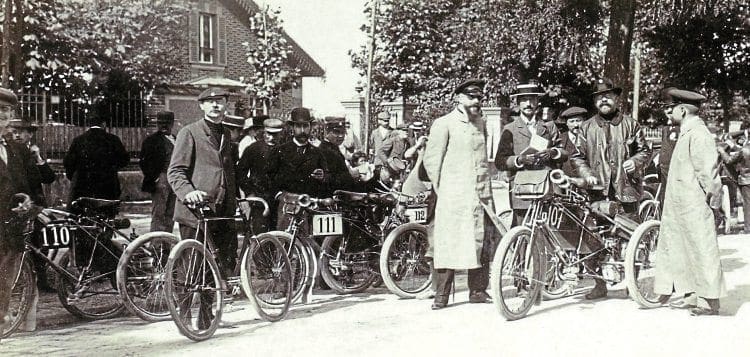 The picture in France and Belgium was rather different. There is no doubt that the absence of the British speed restriction and the bureaucracy around motoring through towns gave the French motoring enthusiasts a significant advantage.
It is equally true that the vibrancy of the cycling movement in France and Belgium had created the perfect environment for the newly-launched motor tricycles to quickly gather momentum.
It is not an exaggeration to say that cycle racing in France was the first mass spectator sport and the leading riders acquired cult status among the public.
It attracted significant media coverage and commercial sponsorship; indeed, the newspapers of the day were among the most prominent bodies providing financial support.
Read more and view more images in the May 2019 issue of TCM – on sale now!