Progress is being made and there is an end goal in sight, even a plan to get there…
Words and photographs: Tim Britton
I know I'm not alone in hitting obstacles when putting a motorcycle together, and choosing to assemble a pile of largely unrelated parts maybe wasn't the best idea in the world, but there was a determination to prove building something classic on a budget could still be done.
As the stock of available parts in the scene is reducing rapidly, I knew it would involve a lot of work. Parts which at one time would have been discarded have now become desirable and as such have been increasing in price for a long time.
There are still finds at autojumbles, it's just the finds are no longer priced at a few quid.
The hub and brake plate I picked up at Telford as 'bare' (meaning all I got for my money was the hub casting and brake plate with bearings) leaves me still having to find distance pieces, spindle brake cam, shoes and all the other bits and pieces.
The annoying thing is I'm certain I have a proportion of such bits in a box somewhere…
So, on to the wheel in the pictures – this time it's the B40 single sided one which I use in my pre-unit Triumph twin when it's in scrambles mode.
The brake works, it's a lot lighter than the standard full-width hub and I thought I'd be on to a winner with fitting a BSA hub into BSA forks.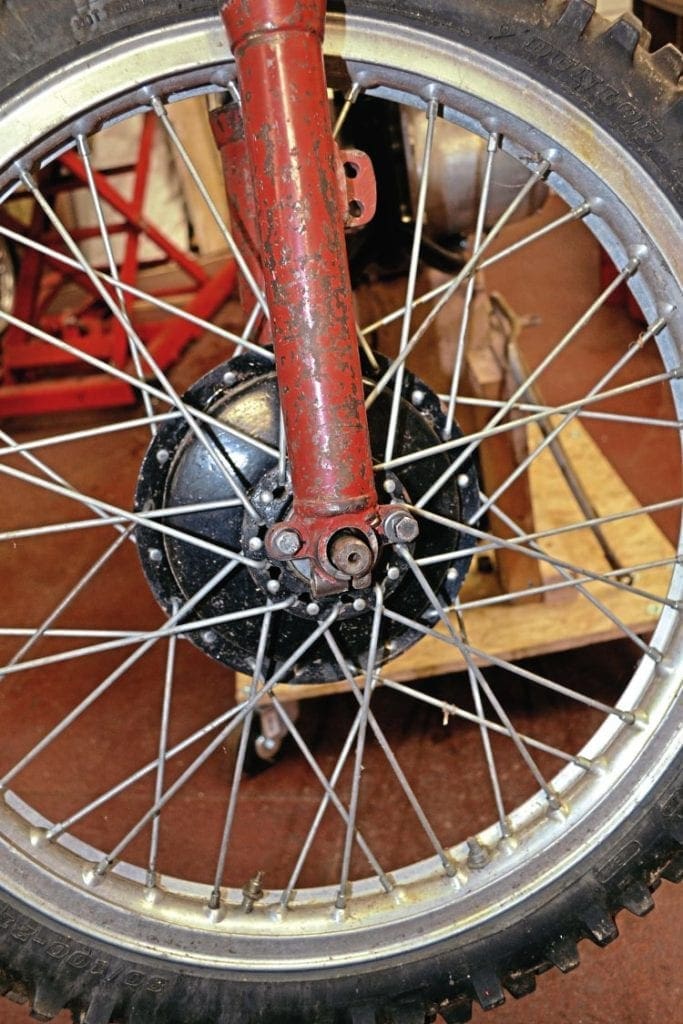 I envisaged the only issue being the rim position relative to the fork legs, as Triumph yokes are narrower than BSA ones and some time ago the nice people at Central Wheel altered it for me.
The saga of the fork yokes is well documented but they now fit and don't look out of place. The thinking went: 'I'll just sling the wheel in place, after all when the job is done properly it's the same hub; the same fittings I use now will carry on into the new wheel'.
Read more and view more images in the June 2019 issue of TCM – on sale now!

---
Advert

Enjoy more The Classic MotorCycle reading in the monthly magazine. Click here to subscribe.
---