An A65, BSA's unit construction 650cc twin, proves an ideal choice for touring in the beautiful south-west of France. Well, it does after a few modifications…
I've made many trips to France but had never been to the Dordogne before.
The region lies in south-west France between the wild uplands of the Massif Central in the east, and the flat, fertile countryside of the Gironde around the city of Bordeaux in the west.
It's a land of great scenic variety, from rolling, wooded hills and fertile valleys to barren upland plateaus and limestone cliffs riddled with caves.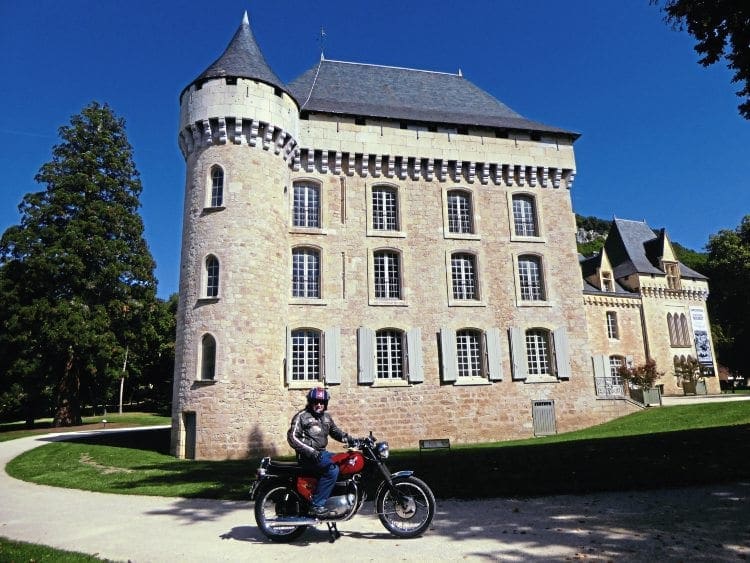 The climate is mild, the food is delicious, and there are no big cities or motorways clogged with traffic – just miles and miles of varied, almost traffic free roads, waiting to be explored by classic motorcycle.
My BSA A65 is a 1967 Thunderbolt with a twin carb Lightning head and rev counter, and nicknamed 'Lightning Bolt.'
The Dordogne is undulating, with some deceptive climbs on the roads which wend their way across the rolling countryside, with the A65 well-suited for relaxed riding, without having to resort to thrashing up the hills.
MVO 966E, however, did not start out as a weapon of choice for hilly terrain when I first bought it in October 2017.
Read more and view more images in the May 2019 issue of TCM – on sale now!