In the June issue of The Classic Motorcycle, we catch up with Chelsea Borchert, who built her own Wasp framed Rickman Metisse-style motorcycle late last year.
Now, she's back, and reports that her motorcycle has certainly lived up to being her dream machine. Chelsea said in our November 2018 issue: "I fell in love with the Rickman Metisse look and story when my dad came home from display flying at an airshow; he had randomly bought a Metisse over the weekend."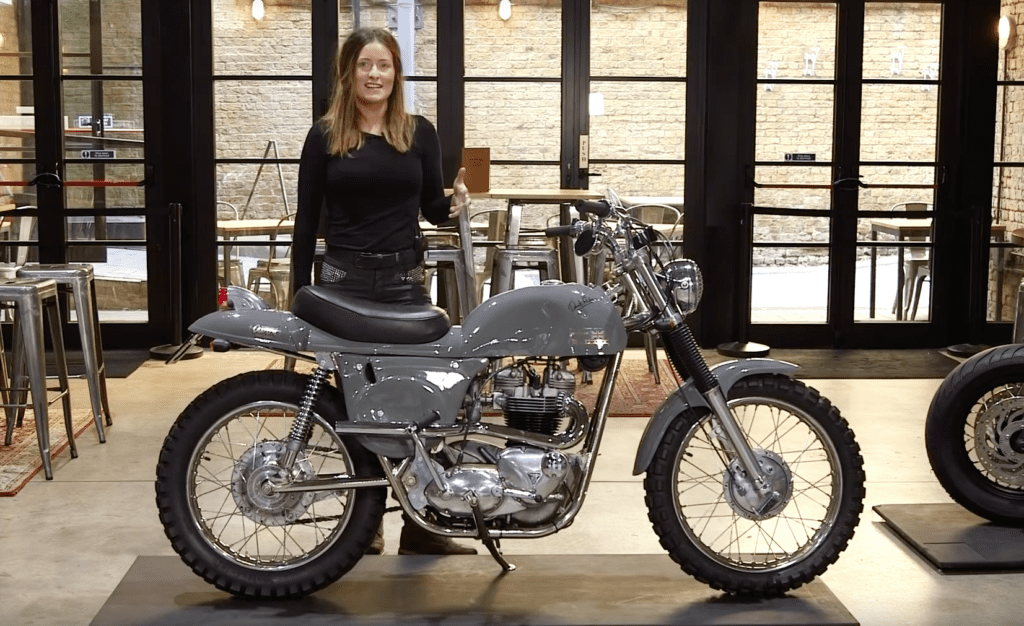 "I later learned all about it and ultimately understood why he snapped it up. I've always loved classic bikes (especially scramblers) and this was the ultimate historic scrambler.
Dad's bike turned out to be a 1962 Petite Metisse, with a Triumph 500cc engine. I went with him to collect it the following weekend and was instantly bombing around the airfield at Bicester Heritage – no helmet, strappy top and sunglasses. I had never felt anything like it – its lovely handling was empowering.
Over the next year I rode it on and off road and it became my 'dream bike.'"
In our brand new issue, which you can buy here, Chelsea returns with a brand new feature. She said: "Looking back over the last year, I realise building this bike and dedicating myself to nine months of evenings and weekends in the workshop was truly the best decision I ever made. I have begun to understand all those articles in magazines about committed enthusiasts who devote a large part of their lives to reviving wonderful, ageing machines."
Article continues below…
Advert
"The bike project has brought much more than just a fabulous bike into my life. With my dad's guidance I have learnt lots and met so many like-minded passionate people. Building this bike was just the beginning – since it burst into life (second kick) last June it's been an unending education and there is surely more to come."
Grab hold of the June issue of The Classic Motorcycle here.
---
Advert

Enjoy more The Classic MotorCycle reading in the monthly magazine. Click here to subscribe.
---