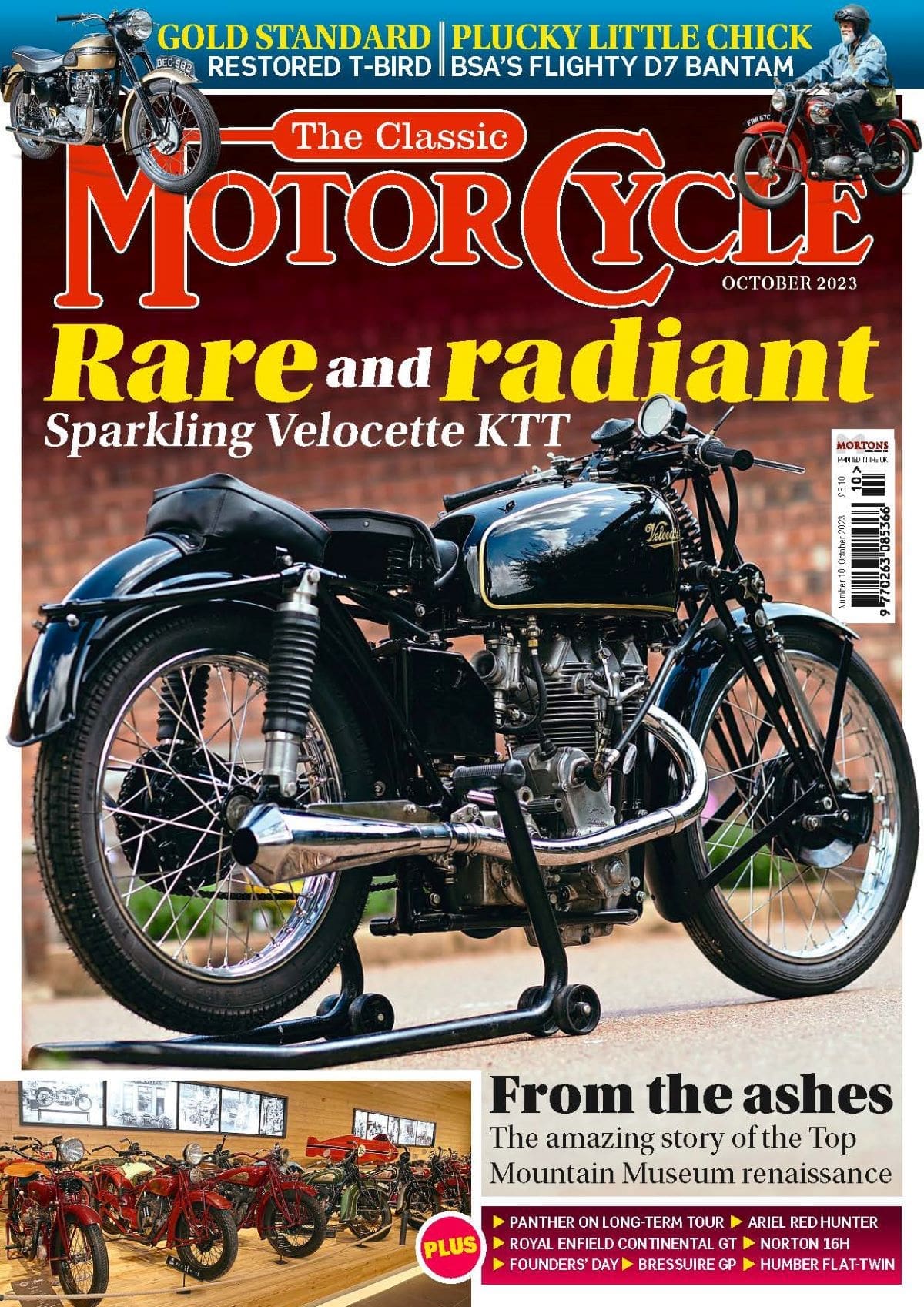 The October edition of The Classic MotorCycle magazine offers a lavishly illustrated celebration of legendary machines, riders and races, and news, reviews and rare period images from the golden age of motorcycling.
Drawing on an archive stretching back to 1903, The Classic MotorCycle magazine provides an unparalleled insight into more than a century of motorcycle design, development, riding, racing and much more.
This month:
Restoration process
Story of the rebuild of an historic Velocette KTT, which raced in the 1939 TT, as well as postwar. The rebuild started in lockdown and has resulted in a stunning motorcycle.
Going for gold
Immaculate Triumph Thunderbird, restored to original specification, apart from the adoption of a slightly more modern, and significantly bolder, colour scheme.
Plucky little chicken
The BSA D7 Bantam, which, despite its diminutive size, has the feel of a 'proper' motorcycle, albeit perhaps a touch smaller.
From the flames
The Top Mountain Motorcycle Museum, in Austria, was destroyed in a devastating fire. But, undeterred, the owners have rebuilt it, bigger and better than before.
A subscription to The Classic MotorCycle magazine means you can enjoy all of this, plus plenty of other benefits such as making a major saving on the cover price and FREE postage.