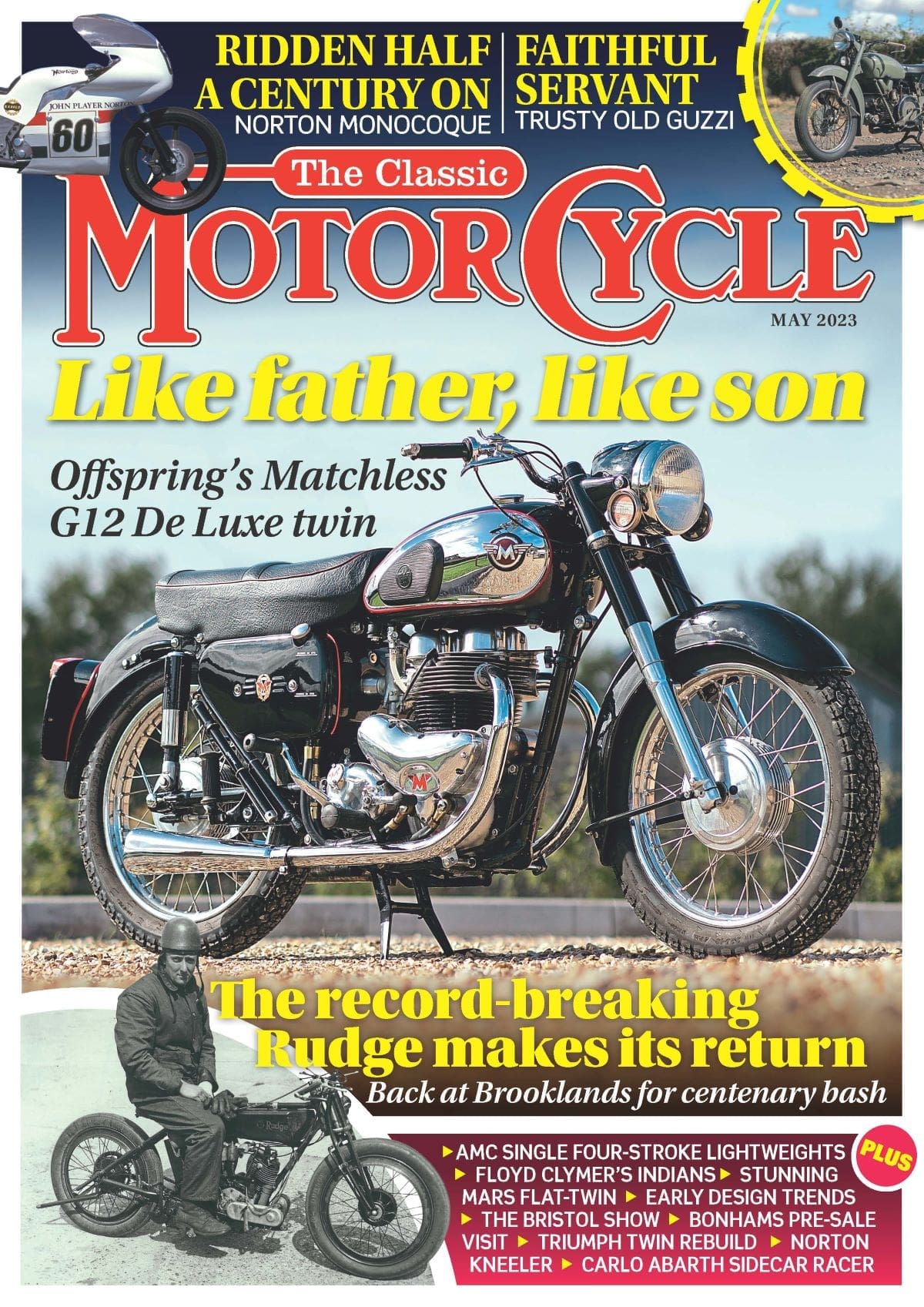 The May edition of The Classic MotorCycle magazine offers a lavishly illustrated celebration of legendary machines, riders and races, and news, reviews and rare period images from the golden age of motorcycling.
Drawing on an archive stretching back to 1903, The Classic MotorCycle magazine provides an unparalleled insight into more than a century of motorcycle design, development, riding, racing and much more.
This month:
In the name of the father
Though being confined to a wheelchair means he'll never ride it, a son has bought a gleaming example of the same Matchless G12 De Luxe his father owned.
Four decades and counting
In the 1970s, a British enthusiast travelled to Italy and bought an old, ex-services Guzzi Falcone. It's provided 45 years of solid service.
Monocoque marvel
Hard to believe Peter Williams' incredible, innovative John Player Norton, with its Commando engine, turns 50 this year. We're marking its TT-winning appearance.
Record-breaking Rudge
In late 1922, a full century ago, the Rudge motorcycle company went to Brooklands with one of its twin-cylinder models and broke a load of records.
A subscription to The Classic MotorCycle magazine means you can enjoy all of this, plus plenty of other benefits such as making a major saving on the cover price and FREE postage.