Among the ISDT machines auctioned at Stafford in April were these two majestic Triumph twins, each bearing the hallmarks of a lifetime in trials. But there's more to these machines than medals – NEA 1F and HUE 256D are microcosms of motorcycle history.
Words: RACHAEL CLEGG Photographs: GARY CHAPMAN/MORTONS ARCHIVE
It was the beginning of the end. At least, that's how former trials rider, restorer and motorcycle journalist Don Morley describes the two International Six Day Trial (ISDT) Triumphs which went up for auction in April at the 39th Carole Nash International Classic MotorCycle Show– one of which he became very well acquainted with, but more of that later.
These twins, registered NEA 1F and HUE 256D, are the ex-Triumph works gold-medal winning ISDT motorcycles ridden by Roy Peplow and Gordon Farley.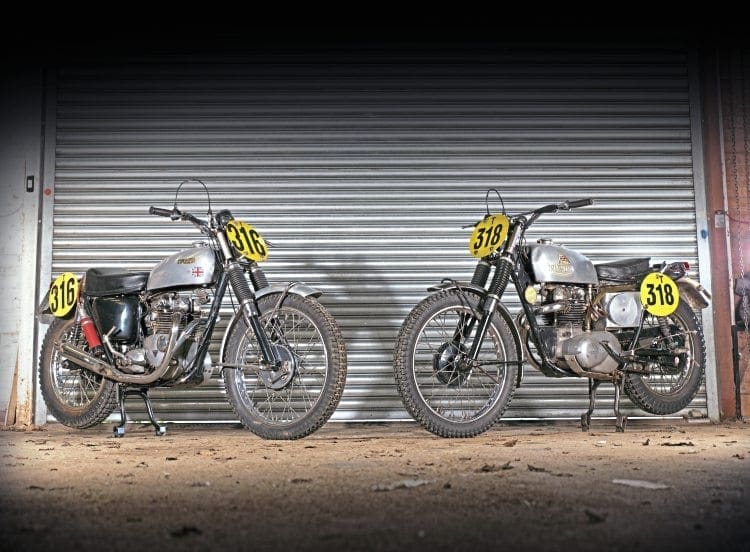 And like many trials machines, the Triumph twins emit that aura of muscular confidence and formidable agility – qualities tried, tested and proven in ISDT events of the mid to late 1960s.
But such confidence stopped at the motorcycle and their pilots. Behind the scenes at Triumph, it was a very different story altogether: while NEA 1F and HUE 256D lapped-up medals in ISDTs from 1966 to 1968, the Triumph/BSA company were already struggling.
By 1966, Triumph in particular was grappling with work stoppages as a result of a breakdown in communication between staff and management over the issue of pay rates.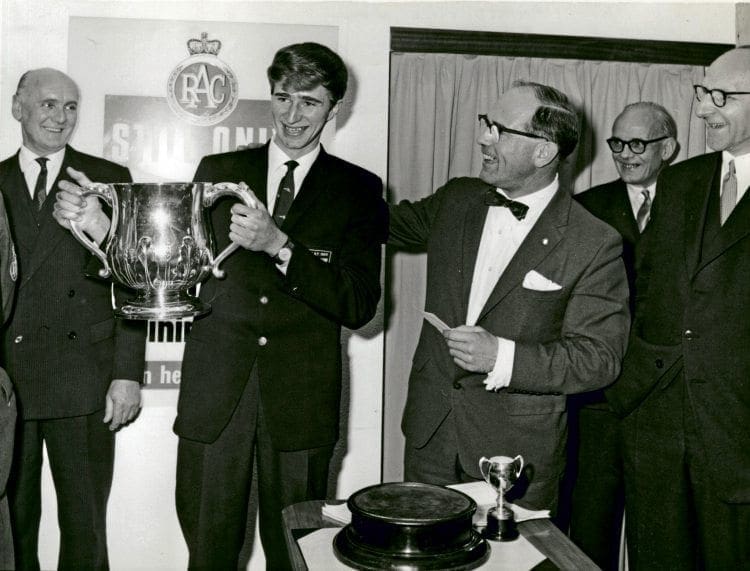 Furthermore, company bosses across BSA and Triumph were starting to awaken – albeit several years too late – to the harsh reality that Japanese machines were taking over the UK market and, worse still, that these machines were actually quite good!
The 1962 Anglo-Japanese Treaty had kick-started an influx of Japanese products and thus the floodgates for the Japanese two-wheeled takeover had been opened, only to lead to the closing of BSA-Triumph's gates a few years later.
Read more and view more images in the June 2019 issue of TCM – on sale now!