If the CBG Winter Classic was anything to go by, then this year is going to be a good, busy one.
Words: JAMES ROBINSON Photographs: GARY CHAPMAN
With trade stand numbers up, exhibitor spaces full, and visitor numbers higher – much higher – than ever before, the move to a weekend later than traditional (so the second weekend in January, this time January 11/12) seemed a fully vindicated, successful development in the life of the Classic Bike Guide Winter Classic.
Not only were numbers all round better than ever, the quality of machines on display – particularly evident in the private entries category – was improved too, with a fine variety including Japanese classics from the 1980s, back to 93-year-old Ken Thirtle's just restored (and very rare) 1929 Thomann, a machine made in France and painstakingly put together by show regular Ken, in time for the Winter Classic held at Newark.
Graham Holloway (another show regular and frequent winner) had brought along a sparkling 1971 Triumph T25SS Blazer, the badge-engineered BSA glistening in its orange paintwork. It won best private entry, edging out Colin Pitchford's 'Purple popsicle' FS1-E Yamaha (second) and the highly unusual 1943 BMW R75 Sahara combination, in desert colours, as the name would suggest.
Ken Thirtle received a highly commended rosette.
Harry Bacon's off-khaki coloured (almost the same shade as Triumph laughingly called 'spring gold' in 1970, as used on the TR6) 1922 350cc Ivy two-stroke was best of the vintage brigade, and despite being out in a back hall, and on the Carole Nash stand, the 1938 Triumph Speed Twin was very much a private entry, and a good one too, winning best prewar for joint entrants John Cotterill and Jackie Whitehouse.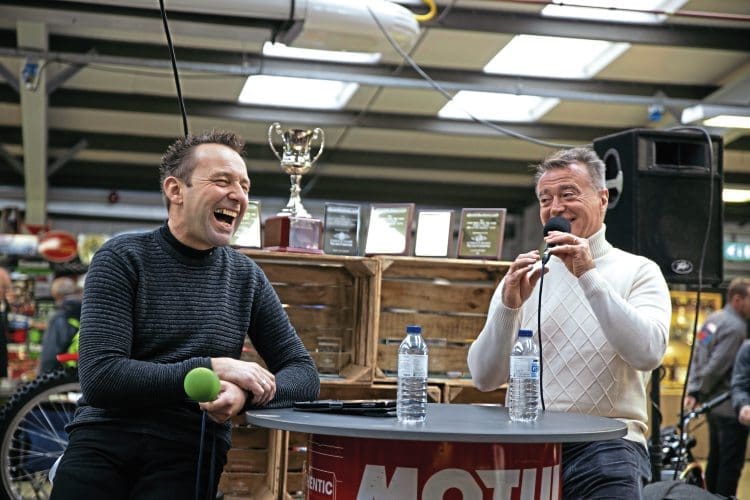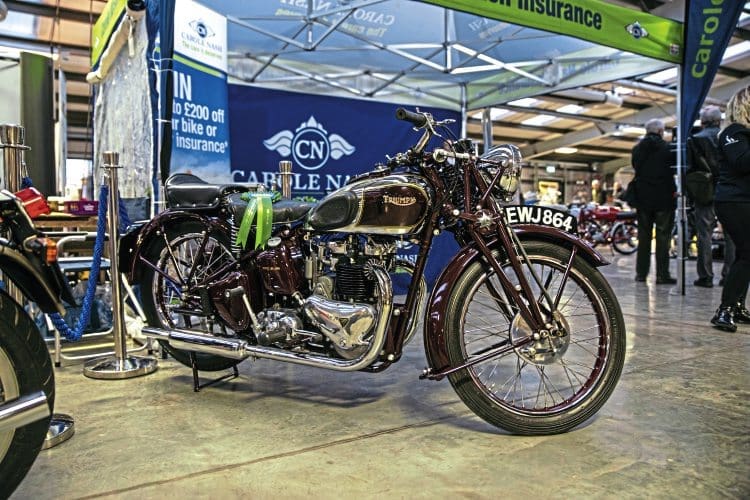 Geoff Bloor's gleaming Goldie – in among many of its brethren on the Gold Star Owners' Club stand, second best club stand, incidentally, pipped by the UK 2-strokes – was best postwar; Richard Wugkiw's striking 1969 Ducati Scrambler best continental, and, from the same stand, the Italian Motorcycle Owners' Club display – Dave Boarer's 1934 Gilera LV500 (a rugged-looking side-valve) best unrestored.
Guest of honour was former 500cc GP ace Pierfrancesco 'Frankie' Chilli, a popular, ever-smiling figure, who was happy being interviewed, happy wandering the showground and happy to go along – and get involved with/in – the starting up areas.
A happy man, among a sea of happy faces, making for a happy show.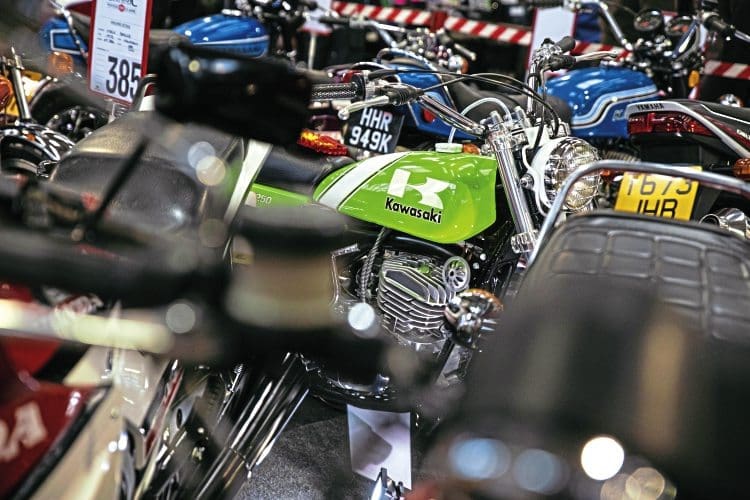 View more images of this event and read more News and Features in the March 2020 issue of The Classic Motorcycle – on sale now!