Visit any autojumble and you'll find many motorcycle frames on offer and you'll see enthusiasts happily buying the most unpromising structures. Are they mad, or do they know something we don't?
Words and photographs: RICHARD ROSENTHAL
Classic motorcycle frame construction using ferrous metals falls into one of a range of types:
Cast lugs
Frame tubes are pushed into the cast and finished lug, cross-drilled through and pinned and either brazed or silver soldered. In the veteran and vintage period, frames were usually hearth brazed.
Frame builders used a range of aids, from assembling by eye to bespoke jigs. In some cases, frame builders wrapped the frame they were constructing around the engine and gearbox. It may sound haphazard, but that's exactly how many frames were made for a certain superbike (now highly prized and priced) of the 1920s/30s…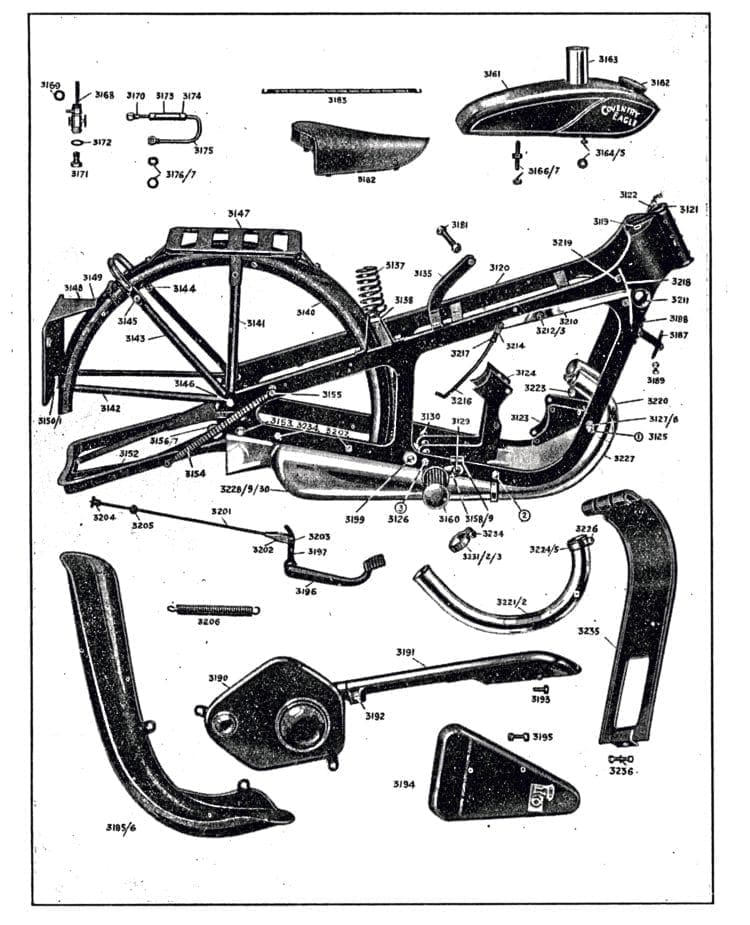 While this featured is focused on examining and buying frames, to disassemble such frames, first blast clean (or whatever process you favour), drill out pins and then heat the joint to melt braze or silver solder. In some instances, this sounds easier than in practice. Repairs are often possible by those with appropriate skills.
Tubular welded or SIF bronze welded
A favourite example is the Norton 'Featherbed' Manx frame which is all welded (although early models had a bolt-up subframe assembly) using Reynolds 531 tube.
Seeley frames were often SIF bronze welded. Serious accident damage and corrosion problems are often difficult to repair, thus the sourcing of a replacement may be the easier, better or more cost-effective solution.
But as with other forms of construction, twisted frames can often be straightened on a Motoliner or similar.
Read more and view more images in the October 2019 issue of TCM – on sale now!