The South of England Show, on April 2, was the first ELK Promotions event of the year. Seemingly more popular than ever, to cope with the fast lengthening queues before the official start time, the gates were opened early.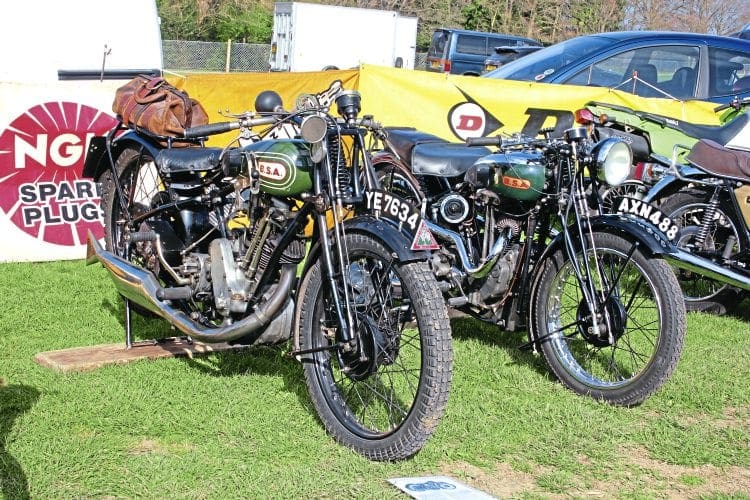 The display hall is never disappointing, with rows of bikes from veterans to classics, often having unusual histories and a surprising number of ex-works bikes, both road race and off-road.
The British Owners' Club Essex had its own club display in the main hall. Among the club's line-up, the 1937 KSS of member Roy Wood was considered the best of the pre-1950 bikes. John Lelliott bought and restored his DBD34 Gold Star (Best 1950s) to remind him of the one he had years ago.
Another newcomer was judged best of the next decade, Mark Eley's 1968 Norton P11A. Best Overseas went to the 1966 Aermacchi Ala Verde belonging to Michael Tourle.
The Norton Owners' Club collected another award as Best Club Display. Always neatly integrated, there are many interesting bikes, with one usually chosen to be the centrepiece. This time it was Ken Rawlinson's replica JPS Commando, always immaculate, but ridden to the Ardingly shows, whatever the weather.
Alan Turner
Read more News and Features in the June issue of TCM – on sale now!