This hot 500cc Triumph from 1972 is proof in the metal and on the road that racing improves the breed.
Words: STEVE WILSON Photographs: GARY CHAPMAN
It wasn't the best day for it – a wet morning in the middle of a dry summer. But schedules had to be stuck to, and Chris Brasier, keeper of this 1972 reimported-from-the-States 500cc Triumph T100R Daytona, was up for the road test, despite the Triumph's smart finish. Though we both agreed there would be no heroics.
And the Daytona did not disappoint. Starting second kick, there was an immediate glorious rasping roar from the traditional straight-through silencers. US models had retained these, while from 1971, UK and general export versions had fitted slightly more restrictive tapered conical ones as on the 650s, to help meet noise legislation.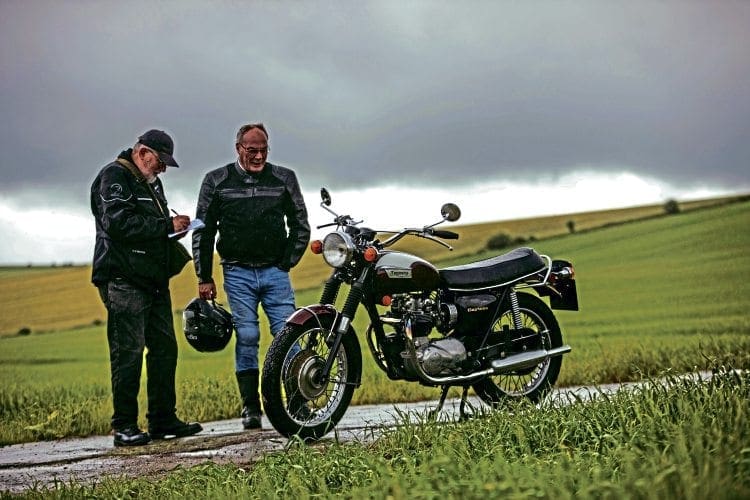 Right from the get-go, moving off, the warmed-up engine felt extremely willing, immediately providing thrilling acceleration throughout the range.
The clutch required a firm pull and engaged early but with American Mapp plates fitted, which I'd never experienced until then, there was no hint of slip or drag to temper the fun.
The hidden factor in the unit 500's go was the machine's light weight.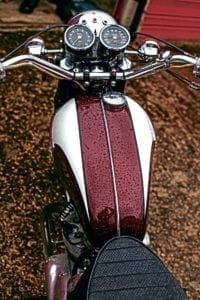 At just 338lb dry and with 39bhp@7200rpm on tap, it offered a great power-to-weight ratio, when 1972's T120 Bonneville was nearly 50lb heavier, and 650s like the 1970 TR6 Tiger produced just one horsepower more.
In the early 1970s the twin carb T100 was a bit of a street sleeper, overlooked commercially in favour of 650s and 750s, but punching well above its weight, and on the street capable of embarrassing larger and more prestigious British bolides.
But it had to be the 'T' – for twin carb, though by then the Daytona had, after 1970, adopted the US lettering system, so was the T100R.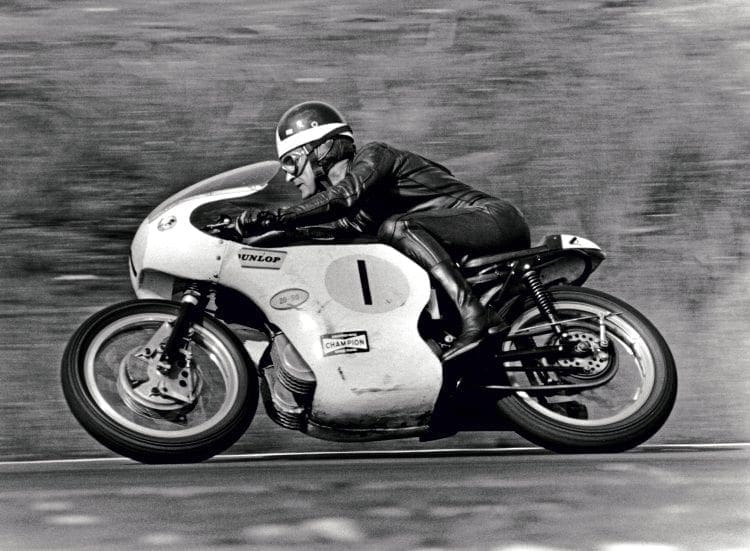 For the difference from the single carb T100C was not just the lack of a second instrument, but also the latter's milder camshaft mix and hence three less bhp; the Daytona ran the famous sporting E3134 profile for both inlet and exhaust camshafts.
Read more and view more images in the October 2019 issue of TCM – on sale now!
---
Advert

Enjoy more The Classic MotorCycle reading in the monthly magazine. Click here to subscribe.
---