Words: Roy Poynting   Photographs: Terry Joslin
If only battery technology and understanding had been better, the Norton Electra could have been a huge hit.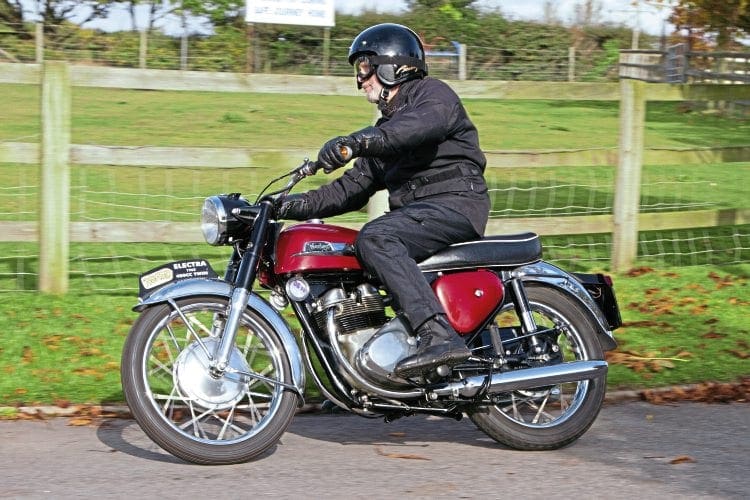 When I reported on Brian Jeffery's rare Triumph TSX (TCM, November 2015), I mentioned the almost equally elusive Norton Electra was another entry on his very short wish-list of British motorcycles endowed with an electric starter.
Naturally, as soon as the article was published an almost complete project Electra appeared in Andy Tiernan's (01728 724321) sales list, so Brian snapped it up and is busily restoring it. In the meantime, Sammy Miller bought a ready-restored Electra for display in his museum and, remarkably, he has recently been commissioned to restore yet another.
So, just as with the proverbial London bus, I didn't see an Electra for ages… and then three appear at the same time.
Naturally with two in their respective workshops, it fell to me to ride the already completed museum example, and it was no hardship at all. I don't know who its restorer was, but he did a fine job, and has turned out a good looking and well-behaved machine.
Before I get on to the practicalities, though, I'd better touch on the machine's history, because although the Electra is visibly related to the 250cc Jubilee introduced in 1959, it's not particularly well-known and few people have seen one in the metal.
With the upcoming restriction of learners to quarter-litre bikes, the Jubilee had been a valiant attempt to engender brand loyalty with a smart, lively and novel lightweight machine – the only British four-stroke twin of its capacity.
Read more in March's issue of TCM – out now!