It was a complete surprise to discover my picture and Alan Turner's article 'A Long Call From Sussex' in the November 2020 edition of The Classic MotorCycle (p36-38), as I'm the current owner of the featured AJS 18S, and have been so for about 50 years.
The AJS has been a joy to ride and maintain for the last 20 of those and yes, the visit to Hellingly and meeting the Wright family as documented was fantastic.
Please allow me to fill in some of the gaps:
My uncle Colin in Eastbourne acquired the AJS from a work mate in the late 1960s, as a rolling chassis restoration project. I was about 16 years old when I first saw the AJS.
It was propped up against the inside wall of his garage and I was awestruck. The engine was in the frame and most of the tinware was present, including a rather nice – although badly battered – silver and blue panelled petrol tank.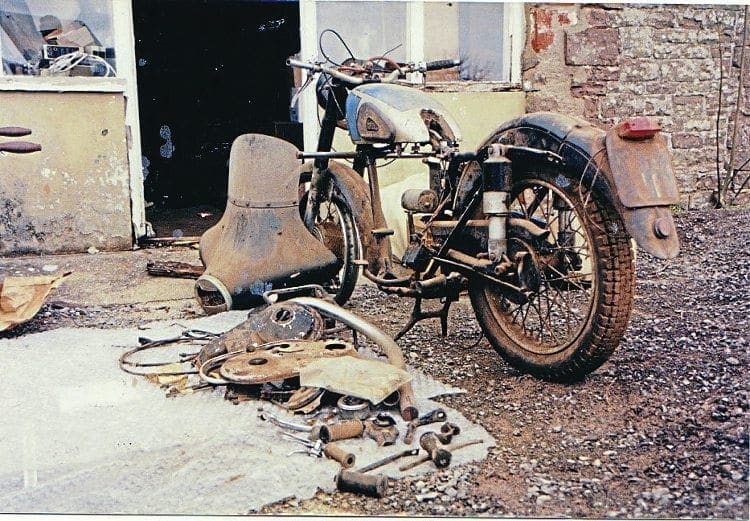 A few years passed and Colin still hadn't got around to doing anything about the AJS project and he decided he'd let me have the bike in exchange for my roadworthy Raleigh Wisp moped, so my younger cousin Roger could learn to ride and take his test.
The AJS then found its way to Wales when my family moved there from Surrey in 1972.
During the following decades, I purchased replacements for the missing parts (when I could afford them) and around 1998, I had enough parts and the funds to get the AJS up and running. I dealt with most of the mechanical work myself but entrusted the finishing work and final assembly to South Wales-based professional motorcycle restorer, Eddie Bonnet.
Before working on the fuel tank, Eddie asked me if I'd like to have it returned to its standard production colour scheme (black) or would I prefer it refinished as per its current 'customised' silver and blue panelled version. I liked it as it was and despite not knowing the significance, I chose the pretty silver and blue.
Next, I needed to reclaim the original PGX11 registration number. I only had a 'duplicate' buff logbook which started around 1964 so had no idea who owned the bike before that.
Luckily, the engine and frame numbers shown tallied with those on the bike itself and so, with some more professional help, the PGX11 identification was retained.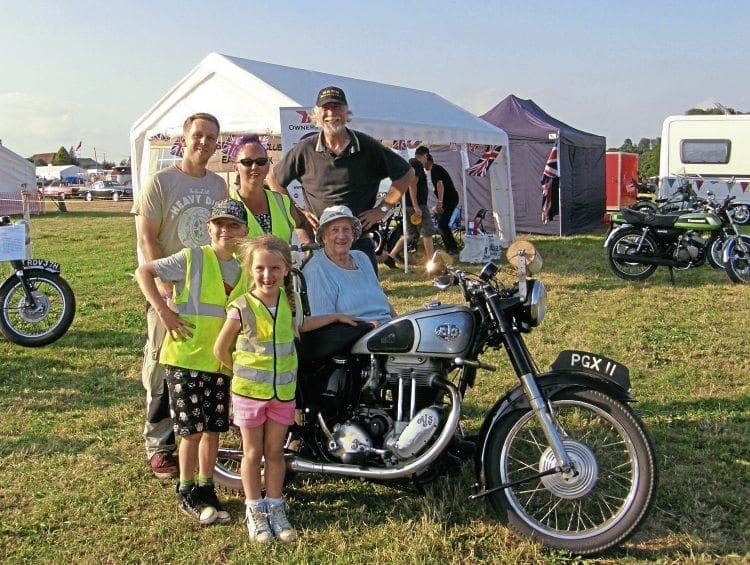 I had no idea of the bike's 1950s history highlighted in Alan's article until I received an email a few years ago from Leigh Wright, who had traced the registration number PGX11 to me.
When we started corresponding, I was blown away to discover Leigh's grandfather Bert Wright led the Eastbourne Motor Cycle Club Trick Riders Team and that mine was one of the bikes they used! I was especially stunned when I saw the old action shots of the bike and team.
Apparently, Bert had the fuel tank colour scheme customised to make the bike look a little bit showy. The tank's special paint work can just be glimpsed in some of these photos. I'm so delighted I inadvertently retained that piece of PGX11's history too!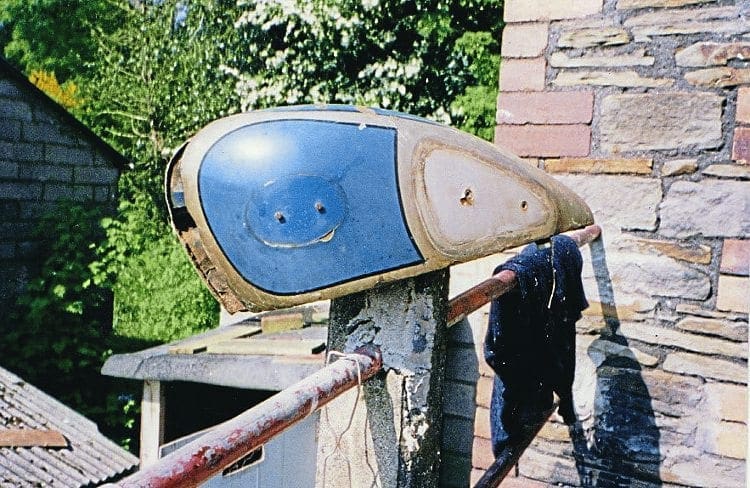 By the way, my Uncle Colin, when he first saw the AJS after restoration work said:
"You've done a good job of that, lad. Well done." High praise indeed! He added:
"Can I have it back now please?"
Sadly, Colin passed away in 2017 but my aunt still lives at the same address. Whenever I rode down from Wales to stay with her (pre-Covid days) I'd prop our AJS against the garage wall, exactly where I first saw it over 50 years ago.
Chris Moreton, Wales.
Read more Letters, Opinion, News and Features at www.classicmotorcyle.co.uk and in the December 2020 issue of The Classic Motorcycle – on sale now!