The article about the Scottish Six Days Trial in the May issue brought back some happy memories. My wife and I went up to Fort William for the Scottish several times in the 1960s.
First time was in 1962 when we travelled up on my 350cc AJS. Around 360 miles from Huddersfield is a long ride on a bike, as my pillion-riding wife will testify. I recall that the weather that week was glorious; hot and sunny. We went again in 1963 and again in 1966.
We used to stay at a farm at Banavie just outside Fort William where all the other guests were members of the Eltham and District Club.
The photo you printed of Gordon Jackson making one of his dabs in 1960 with Johnny Brittain watching from behind, is very reminiscent of the iconic photo of him making his single dab on the way to winning in 1961.
In that photo, the lad standing behind him in the Johnny Brittain position was Huddersfield Falcons club member Keith Garside (I believe that was his name).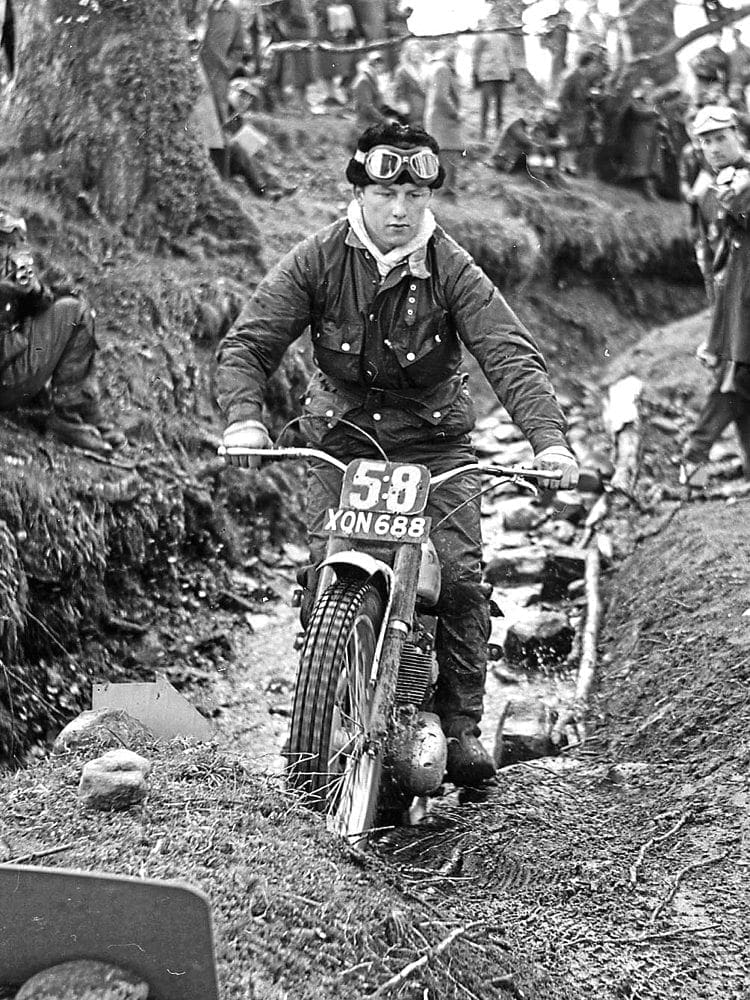 We had some great weeks up there with the bonus of enjoying the magnificent highland scenery and exploring. If we were to go again, it would have to be for the Pre-65 event.
Dave Whitworth, Mount, Huddersfield.
Read more Letters, Opinion, News and Features at www.classicmotorcyle.co.uk and in the August 2020 issue of The Classic Motorcycle – on sale now!