It seemed such a simple thing – throw a few Triumph parts together and go ride it somewhere…
Words: Tim Britton Photographs: Tim Britton and Fiona Watson
Despite the occasional setback, progress is being made on the Triumph, the project being a 'real world' type of rebuild and not one done with a vast pile of cash behind it.
The stage has been reached where the engine is built, it's in the frame, and BSA forks have been added (even Triumph works man John Giles admitted the Triumph ones can wilt under pressure).
There may be some adjustment to the top yoke to come, as looking at things now they're in a frame and there's a wheel or two added, it seems as if the front end might sit low. I don't know yet, we'll have to wait and see.
As you'll see from the pictures, the rear wheel is in place and it has had a new set of bearings fitted.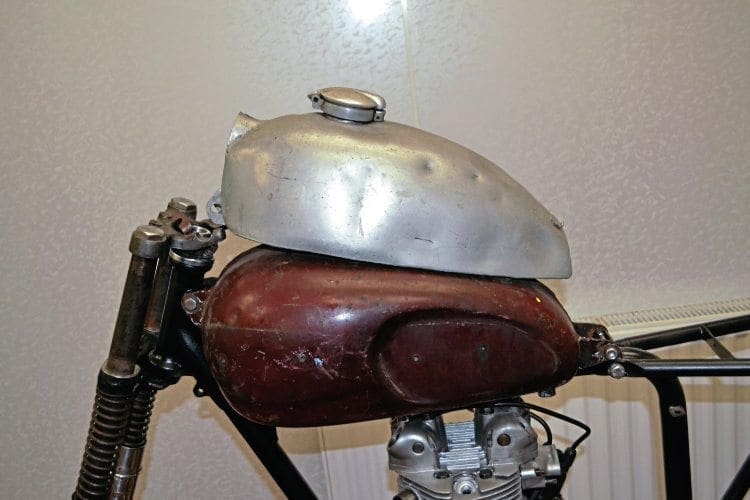 The spindle and bearings I had were from the later qd hub, yet the qd hub I had was an earlier one, it looks as though it was from a one-year only 'C' range Triumph.
The 'C' range covers the 350/500cc unit models and at one time would use a taper roller bearing in the hub before the company decided an ordinary ball bearing would suffice.
Read more in the May 2019 issue of TCM – on sale now!