The specialist Triumph's 'Twenty-One,' 3TA and Tiger 90 models are part of the 'C' model range, the subject of a new Veloce book, a collaboration by Justin Harvey-James and Peter Henshaw.
So who better to ask about restoration of Triumph's smaller twins? Justin, a firmly committed Tiger 90 enthusiast, maintains a website offering a wealth of information as well as pointers for further research.
Model history
Traditionally, motorcyclists frowned on anything resembling bodywork, but the increasing sales of scooters during the 1950s indicated tastes might just be changing. In 1957, Triumph introduced its 3TA, a model that remained very much a motorcycle, but with concealing rear body work and an almost sculpted front mudguard.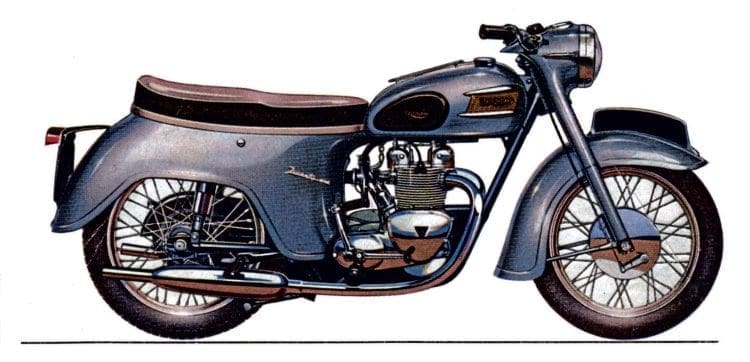 Part of the distinctive effect had been achieved with unit construction of the engine and gearbox, a first for any of the manufacturer's twins. The 350cc capacity also gave Triumph a presence in a class absent from the catalogue for some years.
Marking the anniversary of Triumph's motorcycle business as a separate concern, the 3TA was given the Twenty-One appellation, but got a mixed reception. Buyers considered it the way forward. The crucial American market aligned with those who preferred functional motorcycles and looked elsewhere.
Successive production years saw the 3TA's bodywork shrink, as did its sales after the sporting Tiger 90 appeared in 1963. Both models were in a constant state of evolution with numerous, mostly detail, changes over the years.
In 1966, the last of 20,000 3TAs left the factory while total Tiger 90 production ended at around 4200 in 1969 with a final modest batch of police-specification versions.
Read more in the June 2019 issue of TCM – on sale now!