Reading the piece about the Rickman brothers in the October 2020 issue, reminded me of a jaunt I made in 1960 to Beenham Park.
A year earlier, I'd sold my Hornby Dublo train set for £30 in order to buy my form master Mr Pattison's hand-made in Liverpool, James Fothergill bicycle. The cycle had 10 speeds, with a Simplex derailleur. That was a lot of money in those days.
I managed to increase the distance I went on this bike and in consequence thought I'd like to visit a first-class scramble and decided Beenham Park would be a good one. It was about 45 miles from my home in Harrow, so I must have been pretty keen!
Scrambling in those days was exciting stuff, with only a couple of ropes between you and the riders. I had just bought a Yashica Mat camera, 2¼ square, so 12 exposures on a 120 film. Digital wasn't even a dream then.
I managed to get the attached picture of one of the Rickman brothers – I don't know which one – and then had to cycle home. A ride of about 90 miles in total. It didn't take long for me to realise as well as enjoying watching motorcycle races, it would be a good idea to get one for myself.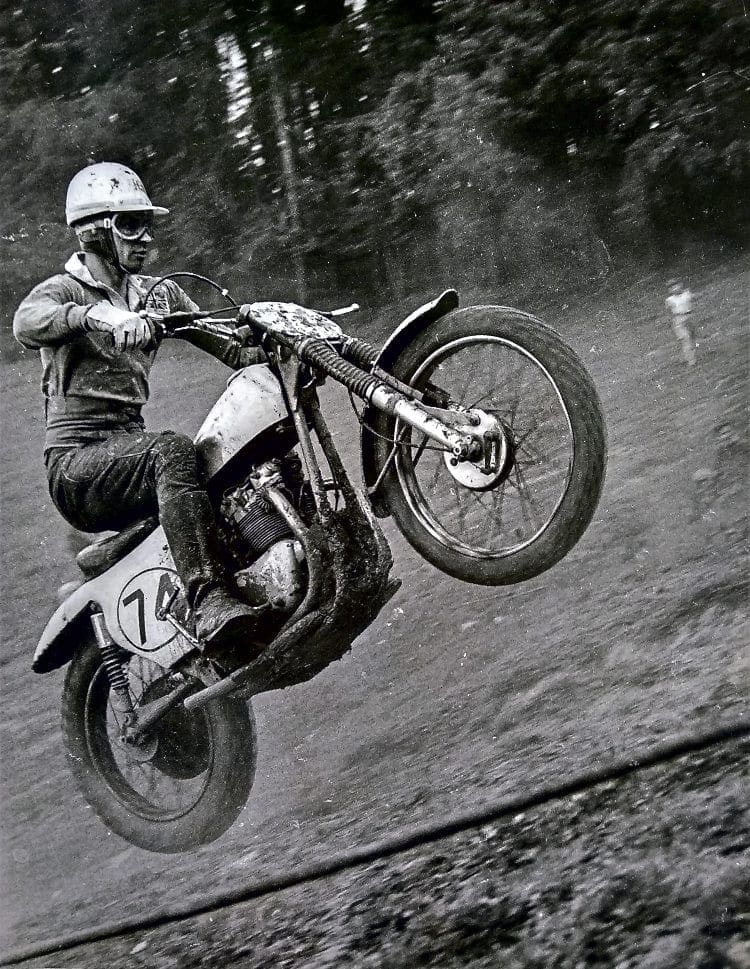 So, after saving up and persuading my mum and dad that motorbikes weren't as dangerous as they thought, the following year I bought a 1957 Adler MB250 for £80 from an Ealing dealer, and never looked back.
I now have a 1967 Velocette Thruxton, which would have been at the Manx Grand Prix now if it hadn't been for the current situation…
Rodney Wildsmith, Great Ayton,North Yorkshire.
Read more Letters, Opinion, News and Features at www.classicmotorcyle.co.uk and in the November 2020 issue of The Classic Motorcycle – on sale now!