Although some of us may be able to start getting out and about for a few rides, there's no likelihood of big congregations or events anytime soon. To keep you entertained, here's a bit more suggested reading.
Race Across the Great Divide
Though a healthy contingent of riders from down under had already become part of the Continental Circus privateer community in 1950s-60s Grand Prix road racing, it wasn't until the advent in the 1970s of the Superbike era – a class of racing founded in Australia in 1972, as its inventor Vincent Tesoriero explains in this book – that Australasians began to really make their mark on the global stage.
This magnificent coffee table volume recounts the often amazing story of how that occurred, told by two of Australia's finest motorcycle journalists who were there when it happened, and illustrated by a vast number of photos, many of which speak a thousand words.
A country whose Prime Minister Malcolm Fraser had got noticed when he swapped the succession of Bultaco off-roaders he'd been riding for a KTM in 1977, Australia witnessed an explosion of interest in motorcycling in the early 1970s, fuelled by the massive mining boom which put money in the pockets of young blokes in pursuit of speed and thrills on two wheels.
Over 160,000 motorcycles – minibikes, off-roaders and high-performance road bikes, 90% of them Japanese – were sold in 1972 to a population of just 12.5 million, and in June 1973 Sydney's Oran Park race circuit claimed a world record weekend race programme of 1400 entries.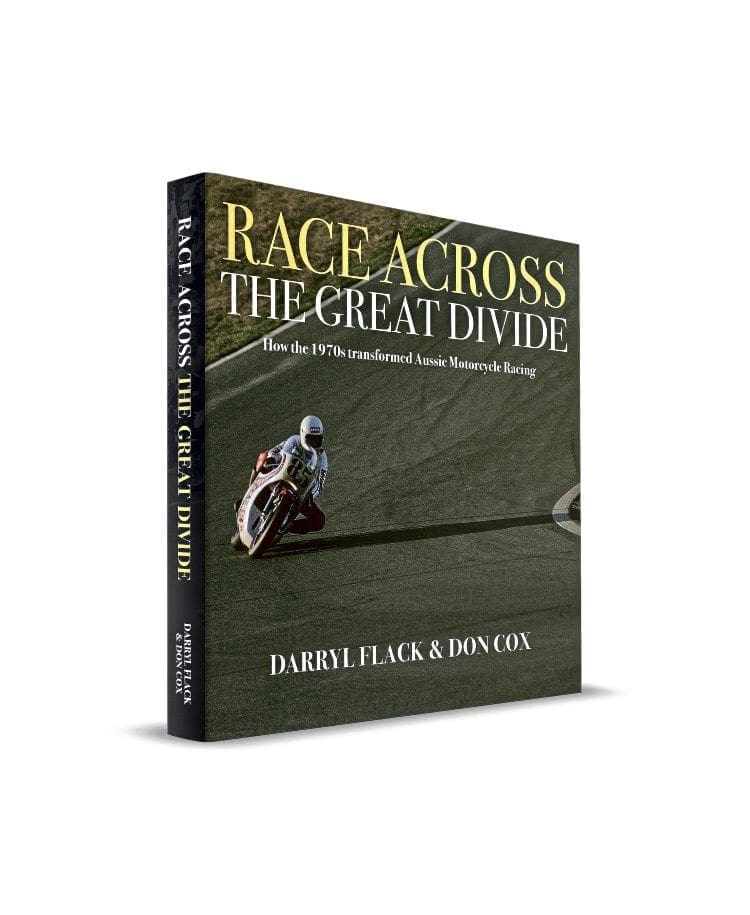 Authors Don Cox and Darryl Flack have tracked down and interviewed many of the men involved in this explosion of talent, to tell the story of those hell-raising days, vividly social nights and thrilling weekend races which eventually made Grand Prix team bosses look at Aussie and Kiwi riders as must-haves, rather than could-bes.
This book is a must for any fan of road racing in the last three decades of the 20th century, because so many of the men depicted in it went on to make their mark on the world stage. It's a big book and a truly gripping read, though it's almost worth buying just for the photos, all 335 of them.
Foreword by Wayne Gardner, published by Bellbird Publishing bellbirdpublishing.netPrice direct from publisher: AUS $68.00 plus $10 P&P within Australia (Rest of World AUS $40) Alan Cathcart.
Read more Letters, Opinion, News and Features at www.classicmotorcyle.co.uk and in the November 2020 issue of The Classic Motorcycle – on sale now!