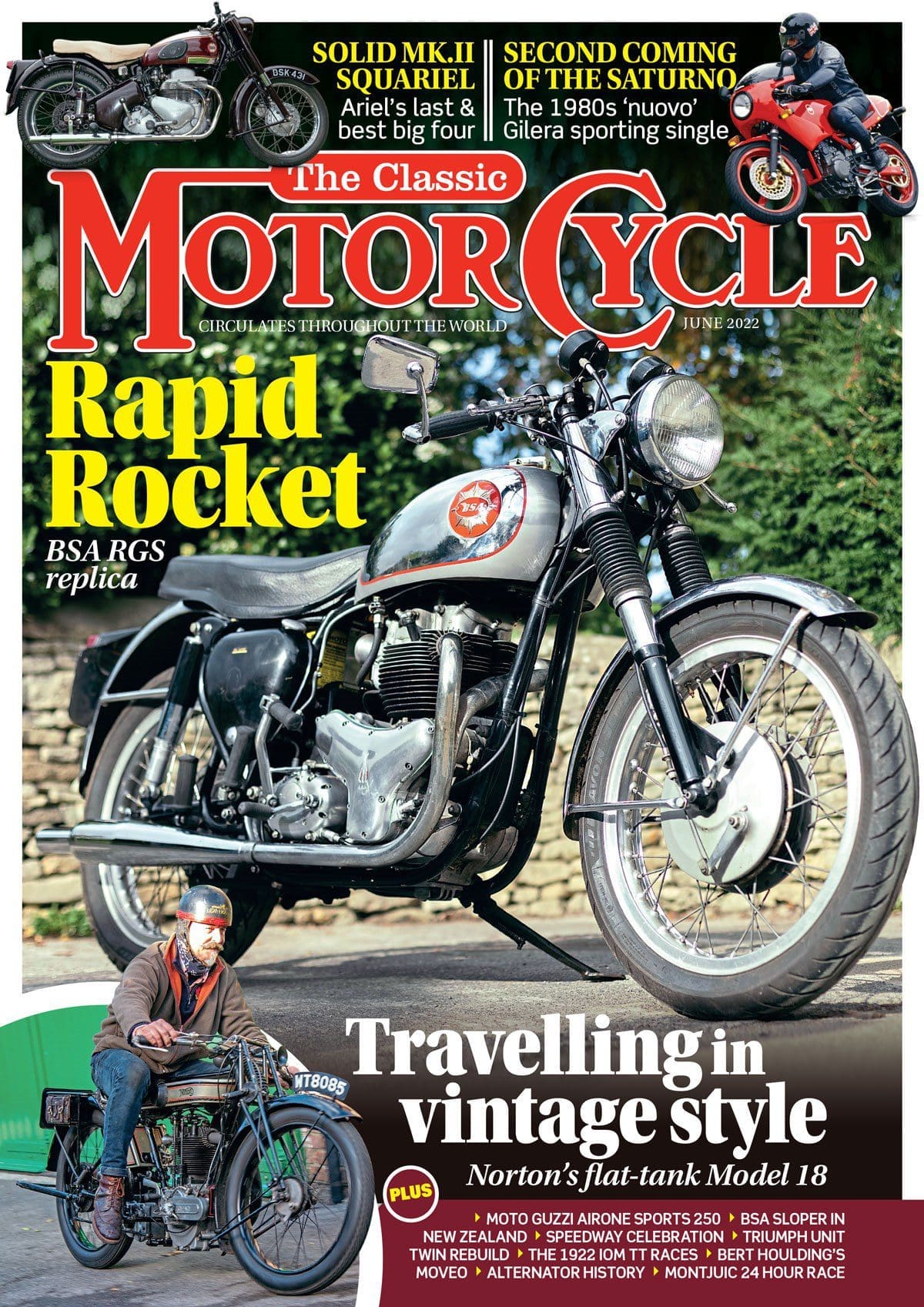 The June edition of The Classic MotorCycle magazine offers a lavishly illustrated celebration of legendary machines, riders and races, and news, reviews and rare period images from the golden age of motorcycling.
Drawing on an archive stretching back to 1903, The Classic MotorCycle magazine provides an unparalleled insight into more than a century of motorcycle design, development, riding, racing and much more.
This month's issue includes:
Off to Ardingly
Event report from the springtime show.
Like the real thing
Rocket Goldie replica shines in all the right places.
The rise of the alternator
How it came about.
Century on
Reflecting on the 1922 TT races.
And there's lots more! The only place to find it is in the brand new edition of The Classic Motorcycle, on sale 29th April.
A subscription means you can enjoy all of this, plus plenty of other benefits such as making a major saving on the cover price and FREE postage.
It's quick and easy to sign up and, whether you do it online or over the phone, our team is ready and waiting to get your new deal under way or extend your current package.