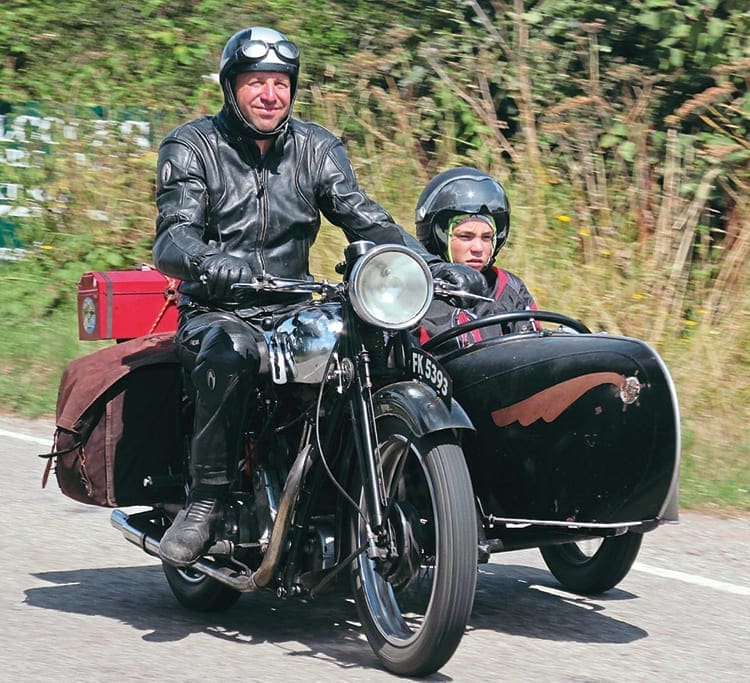 As always, I am thoroughly enjoying the November 2018 issue.
However, one caption on page 15 mentioning Chris Tullet on his 1938 Panther Redwing outfit is why I'm bothering you.
To me, it looks more like the vice-president of our Belgian BSA Owners' Club Peter Bondue (also present on the West Kent Run) on his BSA Sloper with his son, in a Belgian made Precision sidecar. I think he'd appreciates seeing his name correctly mentioned.
Another very small mistake (and then I'll stop nit-picking) in the September 2018 issue: As the Belgian BSA OC, we are very pleased to see our annual John Bull covered, starting on page 54. The BSA M20 with Belgian-built Precision sidecar belongs to our treasurer Marc Vydt. 'Stoye Seitenwagen' are German made sidecars, which in 1933 the Frenchman Victor Bastide began to make under licence, carrying the 'Precision' name.
After the Second World War the Belgian importer (and successful sidecar racer) Frans Vanderschrick acquired permission to build Stoye Seitenwagens under licence too. The Belgian made chairs are also named 'Precision.'
So the Belgian and French built sidecars both confusingly named Precision are very easily mixed up, as they are visually nearly the same. However, Marc assured us that his Precision is Belgian made.
Many thanks for a magazine worth reading every time.
Dirk Blondeel, Belgian BSA OC.
Read more in the January issue of TCM – on sale now!