With regards to the Louie McLean article in the August 2019 issue and the statement that her husband George "went on to run a motorcycle dealership in Perthshire".
George McLean's business was in Dundee and I would have accepted Angus or Forfarshire, but not Perthshire!
As you can see from the attached photograph, the motorcycle showroom was on the Craig Pier where the Tay Ferry operated.
I was told that whenever a new car came out in the 1930s, they would be exhibited in a prominent position at the ferry terminals on both sides on the river.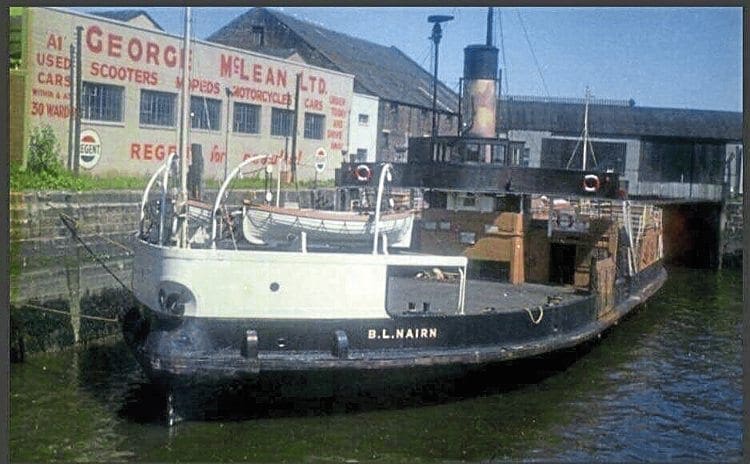 The Newport-on-Tay ferry buildings on the south side of the river have survived, but with the return of the RRS Discovery to Dundee and the building of Discovery Point, everything there is gone.
I think the Ward Road car showroom advertised on the wall was replaced by a modern office block, but his main workshops, which I believe may have covered agricultural and commercial machinery as well, were inland from the docks and are now the Dundee Contemporary Arts building with print workshops, exhibitions, shop, large restaurant and bar, and two cinemas. I am sure that George operated from other sites in the city at different times.
George owned his own aircraft that he kept at Scone Airfield, which is in Perthshire.
Alec Stevenson, via email.
Read more Letters, Opinion, News and Features in the September 2019 issue of TCM –on sale now!