The Dutch Ariel Club's rally in Brabant was excellent, despite a few machine troubles with the 350cc Red Hunter on the journey there.
Words and photographs: STEVE WILSON
Spring and early summer are the best times to go jaunting in Europe on an old motorcycle, so the Dutch Ariel Club's weekend rally at the end of May looked ideal.
I'd had my 1954-ish 350cc NH Red Hunter for over a year and only put around 600 miles on it, in local 20 and 30 mile increments. Time to give it a proper run.
Meanwhile, via road-test work I'd met a couple of simpatico fellow Ariel Club members; Steve Carter (FH 650, TCM Feb 2019), and Dave Owen (VB 600, TCM Mar 2019).
They were also going on the rally, which was based at a campsite outside the town of Sint Oedenrode in Brabant, the 'green' south of Holland, and agreed that we'd share a four-person hut, for 10 euros each per night, after taking the overnight ferry from Harwich to the Hook together.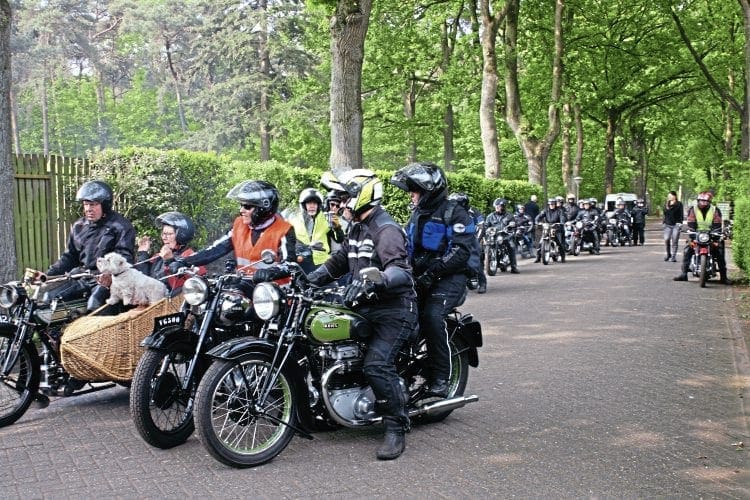 I also roped in my pal Nigel Stennett-Cox, who would join us at Harwich and ride the 100-odd miles to the rally with me, on a 650cc Panther which he'd rebuilt himself; his mechanical skills, I thought, might well come in handy.
The Dutch Ariel Club's exceptionally helpful secretary, Rein Heerkens, arranged everything for Nigel, confirming that a classic big cat Panther wouldn't be a problem among the Ariel horses.
A seasoned rallyist – he'd been at a northern MZ gathering the previous weekend – Nigel was going to camp. But Dave found our fourth hut dweller, Peter Kemp, the UK Club's Singles Spares officer, who would come on his smart Square Four Mk.II. Sorted.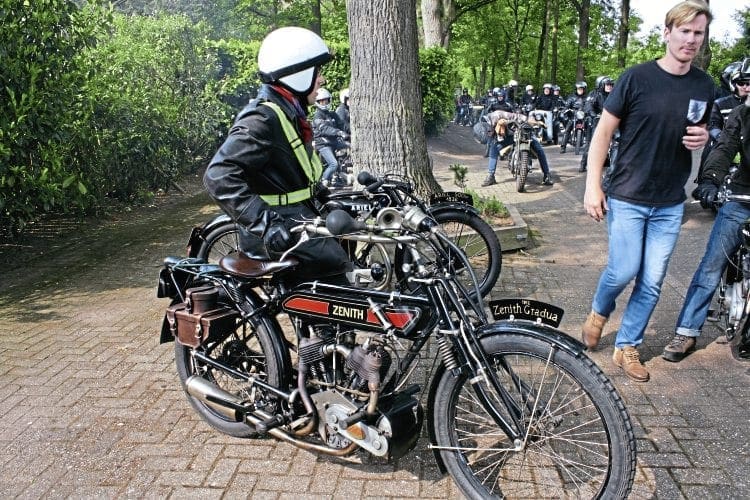 My NH (reg. TUO 538, so known as 'OUT') had had new Avon tyres, its 1956-on front brake relined, and an oil change.
Part of its charm for me, as well as performance livelier than that of the 500cc VH Red Hunter I'd ridden in Southern Africa, had been its easy starting. I'd been initially mistrustful of the 12v electronic ignition within the magneto – the Tony Cooper-rebuilt mag had been about the only thing that hadn't gone wrong on the VH in Africa – but the NH's consistent easy starting had convinced me to leave things alone.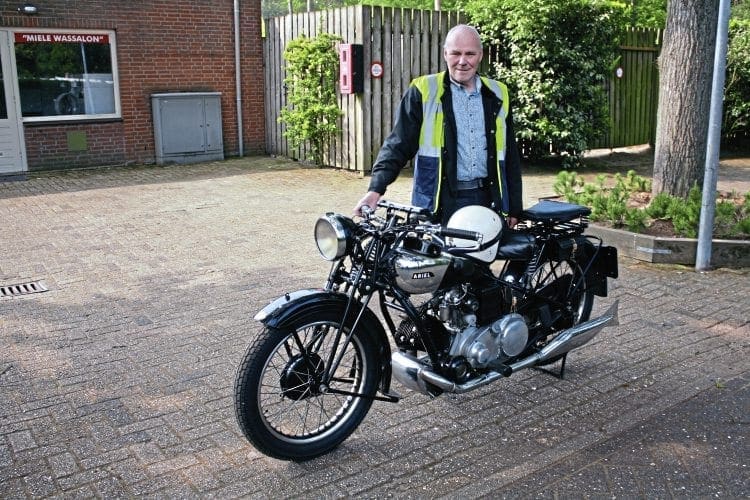 I enjoyed doing the usual little ritual prerun jobs, spraying the rear chain, putting grease on the exposed cables at the handlebar ends, pumping a couple more pounds of air into the rear tyre to allow for luggage, and fixing red tape round the right side handlebar to remind me which side of the road to stay on. The oil in the six pint tank seemed a bit low, so I topped up with straight 40.
Read more and view more images in the November 2019 issue of TCM – on sale now!