The Harley-Davidson VL feature 'If at First' (March 2020), I found very interesting as it seems Harley carry on in the same vein; I will explain.
It was 2007 when I purchased a new Harley Softail Custom – being a retired mechanical/ electronics development engineer, I like to research my bikes.
I soon realised that Harley's 'Twin Cam' motor also suffers in the crankshaft area. This is flywheel runout, which can result in scissoring at the crankpin.
This is the reason the cams are chain driven, which, incidentally, leads to chain tensioner wear at relatively low mileage, and eventually ovaling of the inner cam bearing surface.
Imagine gear driving the cams in these circumstances – the varying depth of mesh would be interesting.
These engines incorporate a balance mechanism to overcome vibration… or hide bad engineering practice, depending on your point of view.
Proven results show that vibration with these mechanisms will only be reduced over a certain rev range.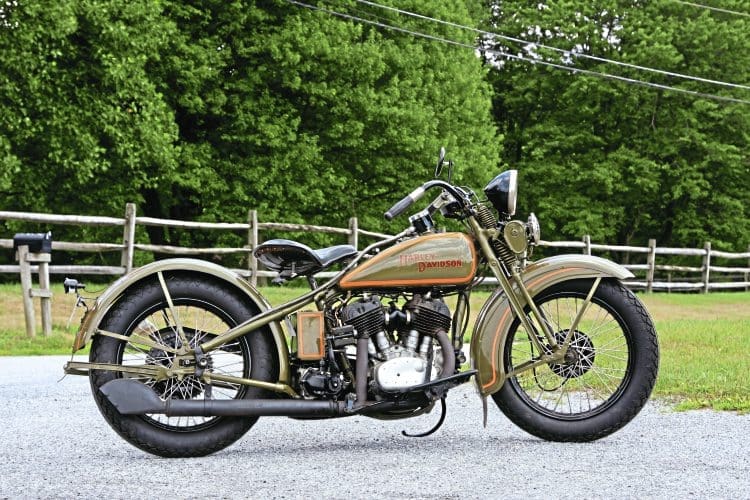 During my engineering apprenticeship, I was taught that reciprocating shafts should not have runout. And yet Harley actually state a runout tolerance for the crankshaft?!
In my opinion, for what it's worth, this is a result of overzealous bean counters.
I set about rectifying these inherent faults. Using S&S components, I replaced the crank and fitted gear driven cams.
As for the brakes… With the original ones, I would have to give the bike a week's notice to stop. The discs, brake pipes and pads were replaced by a good quality aftermarket system.
After going to all this trouble, I have ended up with a really good bike. Up to now, I have covered 50k+ fault-free miles.
Unfortunately, I had to put right what Harley failed to do in the first place; it appears Harley has not learned a lot from the VL experience. Would I buy another Harley? I don't think so.
Keith Avery, via email.
Read more Letters, Opinion, News and Features at www.classicmotorcyle.co.uk and in the June 2020 issue of The Classic Motorcycle – on sale now!