I've just finished reading your excellent April 2017 edition, with contributions that triggered my motorcycling memories, and now, after 56 years of riding, I find myself writing to a motorcycle journal.
Phil Turner asked: "How about you?" at the end of his article on the Super Rocket and SS, which prompted the following: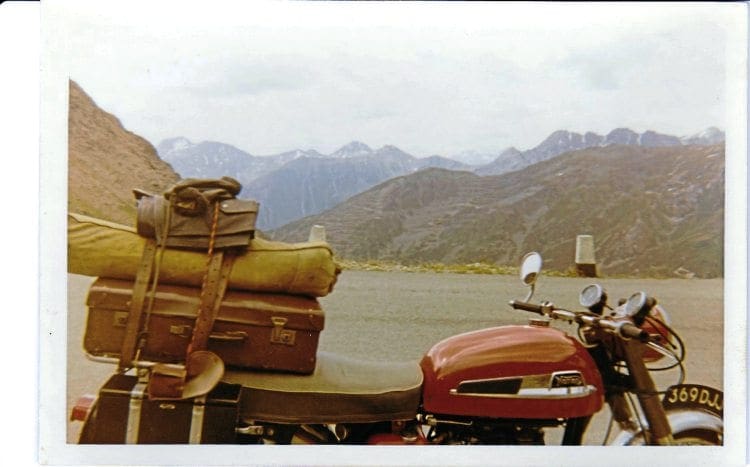 I regularly rode a brace of 1962 650cc Nortons between 1963 and 1974, during which period I was a member of the Saints Westminster and 59 Motor Cycle Clubs, giving me the opportunities to ride most of the British 'Super twins,' thus enabling me to express my opinion that Phil's final assessment regarding the Norton as a 'racer-on-the-road' and the BSA as a 'muscular mile-cruncher' belies the Norton as a long distance touring machine.
I travelled all over Europe on my Nortons, riding up to 10 hours a day with no discomfort, on what I believe to have been the finest handling production machine of the period, with superior rider error forgiveness, which Phil agrees with, at least in comparison to the Super Rocket. In addition, the Norton engine was more powerful, equally reliable, and in my opinion had better brakes and gearbox.
I don't believe Phil Read would have written such superlatives about his machine, had he and Brian Setchell been riding a Super Rocket in the Thruxton and Silverstone events! Of course, BSA enthusiasts will ask: "Well, why were there more BSA machines on the roads?"
After 1974 I switched alliance to Ducati, and still own a 1975 900cc Desmo which I am in the process of rebuilding with spares help from Mdina Italia.
Regarding your reader's letter entitled Comet Comfort, I remember the Vincent rear suspension on my 1955 Black Shadow worked very well, even when the clearance was reduced by my pillion passenger, who without my noticing, strapped a bag containing his flask and sandwiches onto the rear mudguard, under the seat, prior to our trip in the 1970s to Mallory Park.
My annoyance at spending hours cleaning the large burned coffee stain off the silencer was nothing to the verbal abuse my friend received from his wife when trying to explain what had happened to the flask. You see, we were supposed to travel to Mallory in his car, as she had strictly forbidden him to ride on my bike…
Finally, regarding the correspondence on the Norton Electra. Prior to my years on 650cc Nortons I owned a 350cc Norton Navigator which I bought in preference to a Triumph 21
as it was road tested in the motorcycle magazines of the time to be marginally faster and have better handling characteristics. These proved to be true, but the engine left a lot to be desired. After two years of minor problems, it finally nipped-up and bent a conrod. So back to Gus Kuhn's it went, in exchange for my first 650cc Norton.
Alan Haldin, Arizona, USA.
Read more Letters, News, Features and Opinion in the June issue of TCM – on sale now!
Enjoy more The Classic MotorCycle reading in the monthly magazine.
Click here
to subscribe.