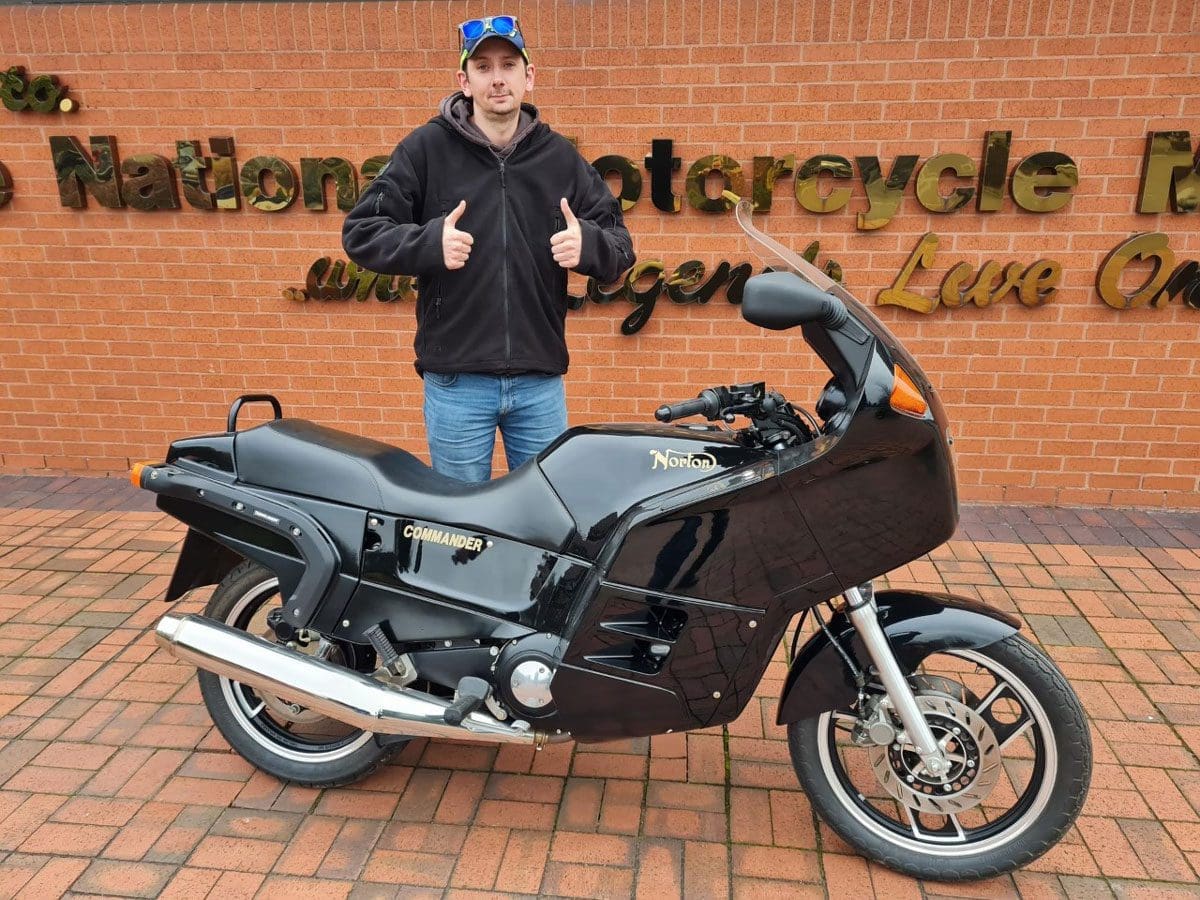 The National Motorcycle Museum has announced the results of their summer raffle to win a 2021 Norton Commando Classic 961cc motorcycle.
The draw took place on October 30 at the National Motorcycle Museum LIVE event, with the winning ticket being drawn by Norton CEO, Dr Robert Hentschel.
Also see
James Hewing, Museum Director, said: "Thanks must go to Norton Motorcycles who have been extremely generous in donating a brand new Norton Commando as first prize for our Special Summer 2021 Norton Raffle."
NMM Raffle results
First prize: Brand New 2021 Norton Commando Classic 961 motorcycle. Winner: Bernard Clifford, Coventry, Ticket No.0682587
Second prize: New/old stock 1993 Norton Commander Rotary 588cc motorcycle. Winner: Andy Mayer, Exeter, Ticket No. 1682865
Third prize: VIP private tour & lunch for four around the new Norton Motorcycles HQ in Solihull. Winner: Rob Ryder, Cornwall, Ticket No. 0830545
NMM Winter Raffle
The National Motorcycle Museum has also announced the details of its new winter raffle, taking place from now until April 2022.
The first prize up for grabs is a 1955 Triumph 5T Speed Twin 500cc motorcycle restored by the National Motorcycle Museum. The second prize is a 1958 Triton 650cc Café Racer motorcycle restored and built by the museum.
Finally, the third prize is a Sealey Tools blue/white retro style combination tool chest worth £815.00.
The prize draw for the winter raffle will take place on Sunday 24th April 2022 at The International Classic Bike Show, Stafford.
Tickets cost £2.00 each & will be distributed during Nov/Dec 2021 via subscription copies of the specialist press. Tickets may also be purchased online by visiting www.thenmm.co.uk