This V-twin, branded an 'ECW', is a real conundrum, without any information about where, when or by whom it was built.
Words: Rob Davies Photographs: Rob Davies/Peter March
Too many motorcycles, too little time; that's a saying that could apply to many of us.
My small area of interest and perhaps expertise – if I can blow a small trumpet, a very small trumpet – is in classic bikes, and I write for a sister magazine that takes most two-wheeled beasts from the postwar period to 1990 approximately.
However, when casting a large net seeking out interesting machines, I occasionally stumble across something from beyond those parameters, one in this particular case that is something of a mystery.
The thing is, not only was I completely baffled by this bike, so was the restorer, its owner and all the experts. Intriguing.
We did come across a few clues as to its origins, but largely the bike remains a mystery, one I'm hoping one or more of you discerning readers may be able to shed some light on. But more of that later. First the restoration.
Over the years, Paul Onions has restored or he has part-restored more than 40 motorcycles.
They have been a varied bunch, and he, like most of us, loves motorcycles in all their shapes and sizes and the challenges of transforming them from an object of despair to one of desire.
This is always a labour of love, patience and a certain amount of cash, for there are always unforeseen obstacles and expenses on the way.
Generally, Paul sticks to the genre that we loosely term 'classic' but in 2014 he went out on a limb and ventured into the unexplored territory of 'vintage' when he acquired a machine from 1926.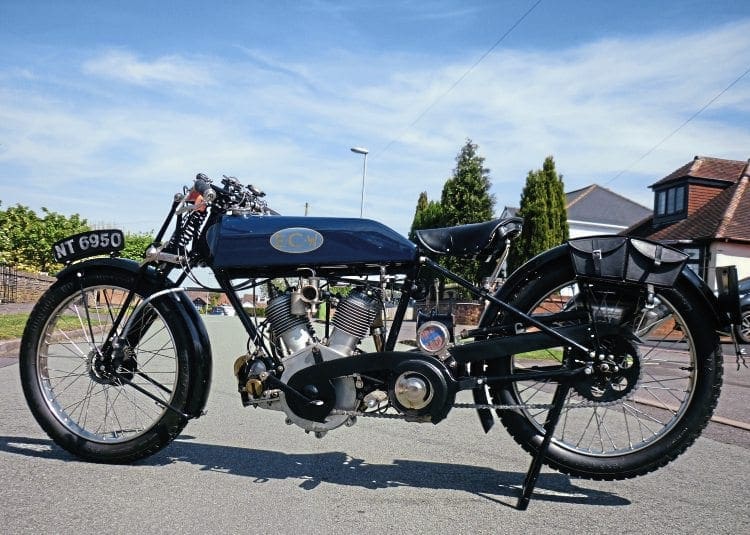 It's an ECW – and that is just one of the great riddles, for no one seems to know anything about this bike.
Personally, I think it might stand for Every Chap Wants (one) but I could be wrong…
Read more and view more images in the September 2019 issue of TCM – on sale now!