Sometimes a specification sheet can give the totally wrong impression of a bike. The MV Agusta 350S might just be the best example of such a phenomenon…
Words: PHIL TURNER Photographs: GARY CHAPMAN
The early 1970s was a difficult time for MV Agusta. Not least because in the January of 1971, while accompanying the President of Finland Urho Kekkonen on a visit to the factory, company founder Count Domenico Agusta suffered a heart attack. He passed away four days later in his Milan apartment.
Very much the figurehead of and driving force behind MV, the count's untimely death hit the firm hard and what direction there was towards commercial success – Domenico had always been more focused on the racing and not the roads – would be even less after his passing.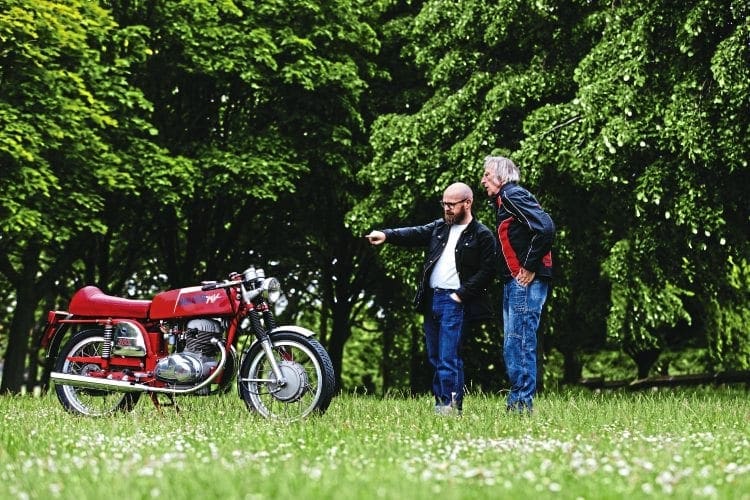 Still, the Count had – quite rightly – realised that not every Italian could afford to (or would want to) buy exclusive, expensive, multi-cylinder exotica and had persevered with the development of more affordable, smaller capacity singles and twins throughout the 1960s; and he had the twin cylinder 350B platform.
The trouble was – or one of the troubles, at least – was that around the time the covers were coming off the new MV 350S, the popularity of smaller capacity machines was waning; Honda's CB750 had ignited the touch paper on the race for capacity, cylinders and speed amongst motorcycle buyers, and they were somewhat less than enthusiastic about the little MV. This was specially so for those outside the home market, who would have to pay a significant amount more for the S than they would for its competition.
The second problem was that despite looking like one, the 350S shared little DNA with its racing relatives and was built on what was seen at the time as an outdated platform.
Just another bike.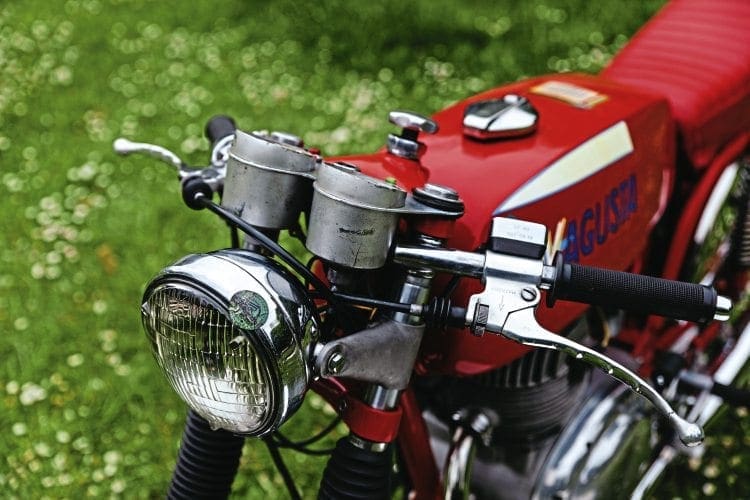 The motorcycling press didn't hesitate to point this all out and shoot squarely for the MV – below is an outline of a fairly indicative first ride report in the October 1972 edition of Australian title Two Wheels…
The headline set the sights: "MV Agusta 350 old, but alive!" The standfirst pulled back the hammer: "MV's concept of a sports 350 is robustly efficient – but does the name make up for the bike and its price?"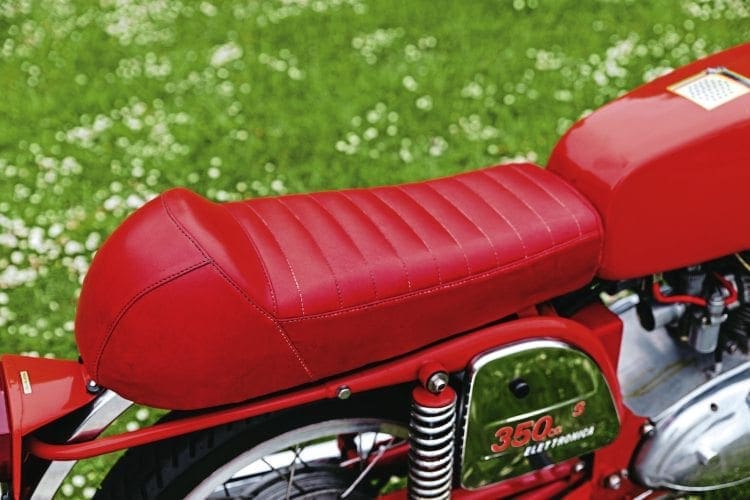 The lead paragraphs – opening with a quote from a bystander/observer – let off the initial shots: "Okay, so you're riding an MV 350 – and MV do win the 350cc world championship, but the bike you paid $1200 for has a frame like a prewar Velocette and a motor that looks like a split single Jawa two-stroke."
Read more and view more images in the November 2019 issue of TCM – on sale now!