Years ago, I had a Triumph 1911 Roadster, which was in a sorry state when acquired, and which I restored.
A good while later, I started to make a brass model of it but only did the frame and tank as I did not have a silver solder kit, so the bits went in a box.
Recently, my son asked when it was going to be finished, so I explained the problem – he subsequently bought me a Dremel kit for my birthday.
I already had some spoked wheels so was ready to have a go at finishing it.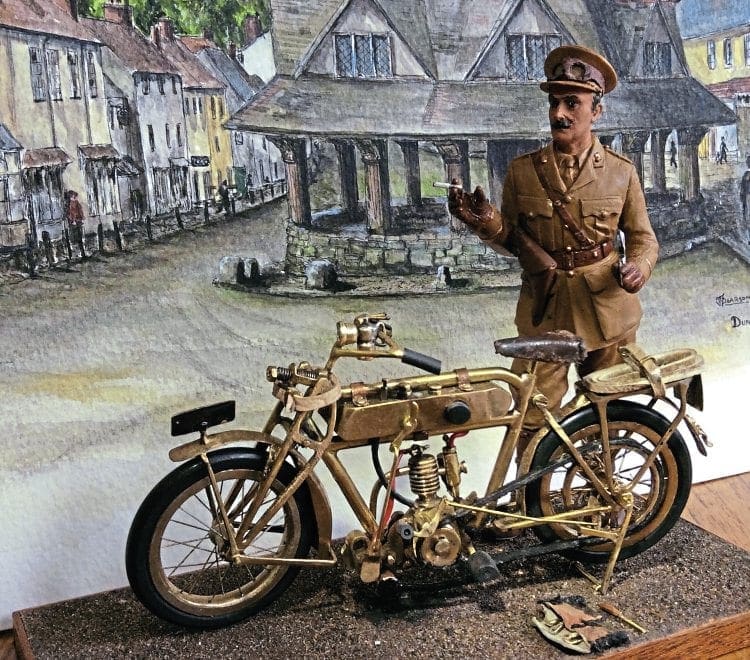 My son also found a First World War model officer, so included him as well, with tools for a roadside repair. This Covid-19 business has kept me quite busy!
John Pearson, via email.
Read more Letters, Opinion, News and Features at www.classicmotorcyle.co.uk and in the December 2020 issue of The Classic Motorcycle – on sale now!