For many post Second World War classics and some older machines, parts, from individual items to complete components, are available from specialist engineers, dealers or clubs – for older or rarer models, self-help is the way forward.
Words and photographs: RICHARD ROSENTHAL
Many of us, including me, don't have the skills, engineering knowledge or equipment to make crankshafts, cut pinion teeth or reprofile cams, but there are many restoration tasks we can undertake. And the more we do, the more we can.
Of course, the equipment and tools we have to hand limits us, and our workshop is no exception, but, by fair means or foul, we've acquired some useful equipment at modest costs.
Our Chinese-made lathe and mill were new purchases at a modest cost two decades ago and they have produced literally thousands of items, taken down weld repairs and even bored a couple of tiny barrels our rebore specialist couldn't as they were too small for their equipment.
Care has been taken to ensure the lathe's relatively soft bed is always awash in oil and if grinding work is undertaken, then the lathe bed is covered to prevent any abrasive materials reaching the bed.
After 20 years' work, both the lathe and mill remain accurate to half a thousandth of an inch, which is probably better accuracy than many motorcycle makers achieved in the veteran, vintage and classic period.
The only other costly purchases were the cylinder boring equipment with platform etc to accept single cylinder barrels, which was bought for £600 plus fees from local vintage auctioneers Cheffins.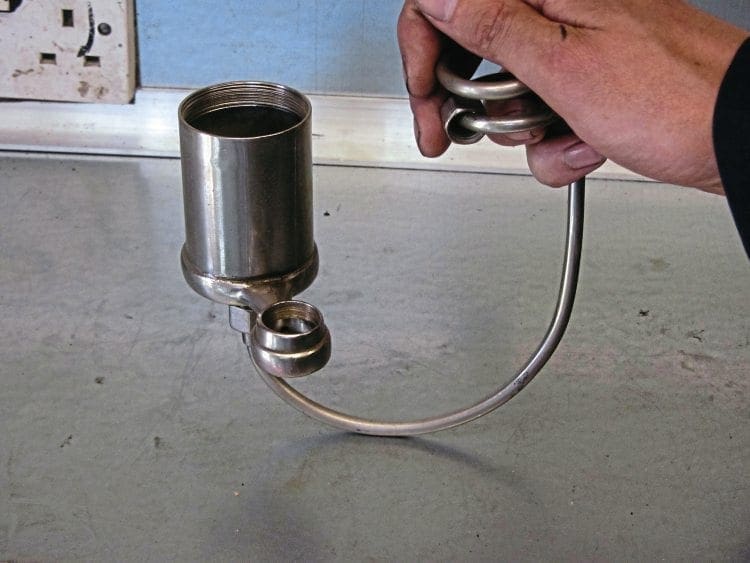 At present, we have no need for it as our local engine machining specialist remains active, helpful and has the experience of boring barrels appropriately for our air-cooled engines (which get much hotter than water-cooled units and therefore parts expand more) but one day they may close and the other two local specialists bore only to modern clearances and won't be swayed – because as one told me, they're the experts, not me… – so then the BTH boring bar will be fired up.
While watchmakers' and clockmakers' lathes featured recently were bought fully equipped for a modest outlay at a club bring and buy sale.
Read more and view more images in the September 2019 issue of TCM – on sale now!