After an extensive reconstruction, this glorious BSA is ready to go back to its patient owner.
Words: JAMES ROBINSON Photographs: GARY CHAPMAN
As Dave Rosser, co-owner of Robin James Engineering Services, and I stood back in the shadows and let photographer Gary do his work, Dave looked at this BSA and mused; "I'm glad it's such a nice bike, as the guy has put so much into it, in terms of both patience and money."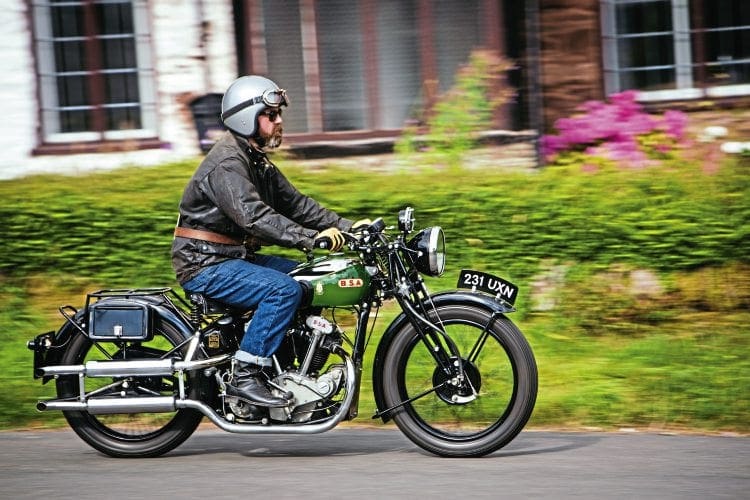 It's fair to say this has been a long-term project, with a lot of it not so much restoration, as recreation, and the project's completion is especially satisfying for Dave, as it's been his project from the start, a good while ago, when Robin was still running the business. Dave explains: "The frame seems to have been in South Africa, the engine Denmark, and it was basically bodged together and called a J34. It really didn't look too bad when it turned up at our place…"
Which just goes to prove how deceiving looks can be; to get to where it stands now, glistening in the sun, so many parts have been made, found, modified and adapted, that there's more arguably more new metal than old in the sparkling, handsome green-and-chrome tanked V-twin.
The most significant thing that had to be scratch-made was a set of crankcases, those supplied with the bike being unfit for purpose. Castings were done and machined in house to suit, though happily the stores at Robin James already had a leftover timing side casting for a (750cc) Y13 from a previous restoration, but the one for the drive side demanded a new casting. The top halves of both pots were in not such bad shape, though Dave used Audi valves in the cylinder heads, which were modified to suit. The valve lifter and all its operation was made, too.
Article continues below…
Advert
Read more in the March issue of TCM – out now!
---
Advert

Enjoy more The Classic MotorCycle reading in the monthly magazine. Click here to subscribe.
---