I enjoyed the article 'short and sweet' on the BSA B25T in the April 2020 mag.
It reminded me of a day out with my Father in the early 1970s that led me to a lifelong interest in Italian bikes, principally Ducatis!
I can't remember the exact year, but it must have been around 1972-ish, when I was still at school and not old enough to ride on the road, as we had a trip over to Coburn and Hughes in Luton on my father's Vincent Series D combination.
I was mad on bikes at the time and trying to persuade my father to buy me a bike so I could take up the relatively new sport of schoolboy scrambling and while wandering around the large display of bikes, I remember seeing a long row of maybe 20 or so various – mainly BSAs I think – brand-new bikes, including the B50 Gold Star and the 650cc Lightning, plus the 250s in your article, mostly in yellow I remember.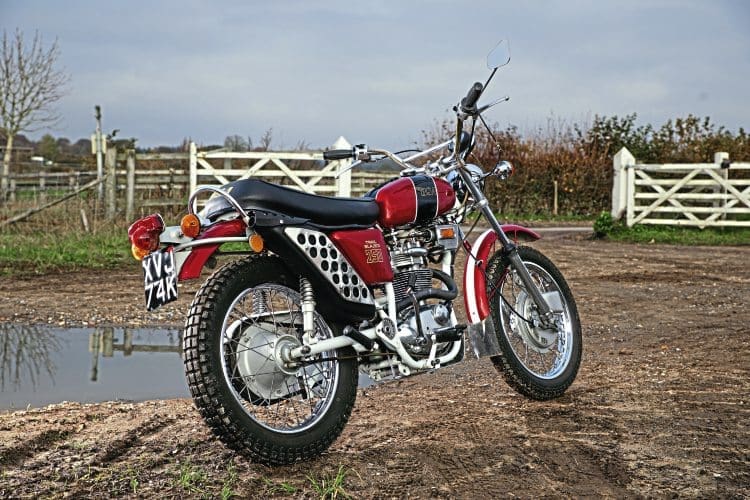 I can recall now how poorly assembled they seemed next to the Japanese and Italian bikes on offer, with cables looping around loose and seeming too long for the bikes, and oil puddles beneath most of these brand-new machines.
The image obviously made an impression on me – so much so that after my 'sixteener' year in 1974 on a Casal K190 sports moped, I purchased a new 250cc Ducati Desmo and have owned 11 or so Ducatis since, along with a few other Italian, Spanish and Japanese ones – but no British!
Article continues below…
Advert
Martin Brown, via email.
Read more Letters, Opinion, News and Features at www.classicmotorcyle.co.uk and in the May 2020 issue of The Classic Motorcycle – on sale now!
---
Advert

Enjoy more The Classic MotorCycle reading in the monthly magazine. Click here to subscribe.
---