A series of discreet modifications ensure a 1930s cammy Velo is comfortable in the modern world.
Words: TIM BRITTON Photographs: Gary Chapman
Does anyone remember the early classic press, as far back as 1977, when a ridiculous idea was launched for a magazine about old motorcycles. '
Everyone' laughed at the absurdity of the idea…
In this then new magazine was a chap called Royce Creasey, who used a Velocette – Venom springs to mind but I may be wrong, it was a long time ago – and he formulated the theory Velocette users were odd-ball characters unfettered by the need to keep their machines standard.
He wasn't advocating the radical modification seen in the custom world, but allowed if gentle modification made the bike more usable, then so be it.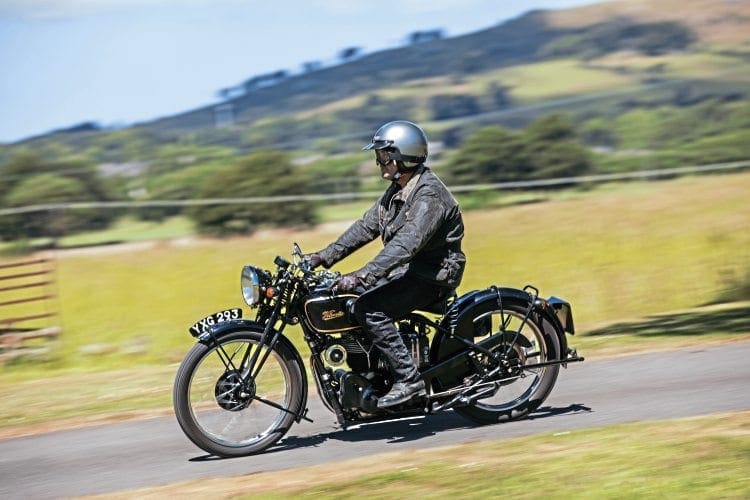 Now, I'm not suggesting Peter Occleston is an odd-ball character (or at least no more odd-ball than the rest of us who like and ride older motorcycles) but he has embraced the 'subtly modified' ethos which Creasey seemed to be offering as a way to keep our type of motorcycle viable in the modern world.
Let's make no bones about this situation – 'our' bikes were designed with different road conditions in mind and the modern road user won't always be aware of the significance of someone 'waving their arm around' and its connection with a desire to turn either right or left.
The modern road user either consciously or subconsciously expects a flashing indicator to do this and I don't care what it says in the Highway Code section which refers to hand signals, a little flashing orange light is what's being looked for.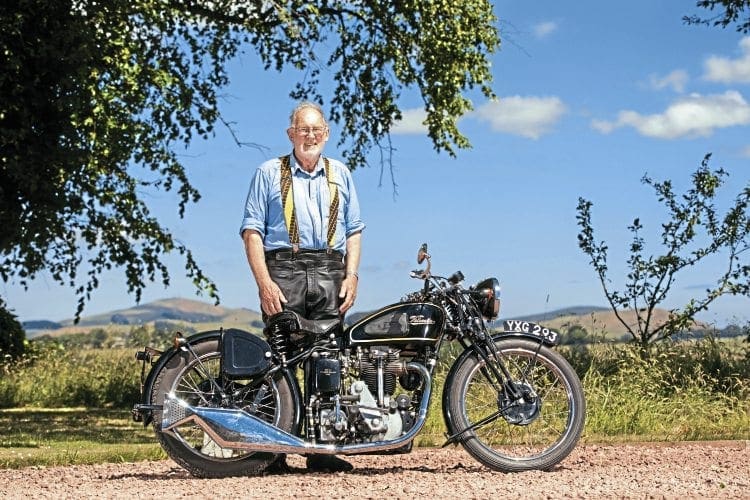 For me, the indicators Peter has fitted to his 1938 KSS Velocette look quite in keeping with the machine's age.
Indicators aren't the only modification either; the big modification is an electric start kit. "I fitted it because I'd just had a hip replaced and kicking over even a 350 needs a decent kick which wasn't the easiest of things to do after such a procedure, but I wanted to carry on riding the bike, as I enjoy its simplicity."
It wasn't quite a straight forward fit even though the kit used was designed for Velocettes.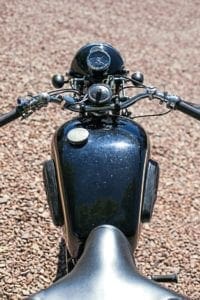 Peter explains: "It is for the ohv engines and KSSs are ohc, which means there are slight differences in fit and required a bracket making to bridge the gap between the starter back plate and the frame plate. Once this was done then it was relatively straightforward."
The best part about the modification is they are all easily removable and didn't involve altering the basic bike. Is there a downside to these modifications? Not as far as I can see.
Maybe the left handlebar seems a bit busier thanks to an extra button or two, but hardly a problem, is it?
Read more and view more images in the June 2019 issue of TCM – on sale now!
---
Advert

Enjoy more The Classic MotorCycle reading in the monthly magazine. Click here to subscribe.
---