This fabulous Royal Ruby V-twin has a rather regal bearing, which issomewhat ironic, as it was the overthrow of the Russian royal familythat most likely led to its non-delivery.
Words: Rachael Clegg Photographs: Gary Chapman/Mortons Archive/Colin Wall
The Royal Ruby 976cc V-twin stands majestic in Hall One of the National Motorcycle Museum.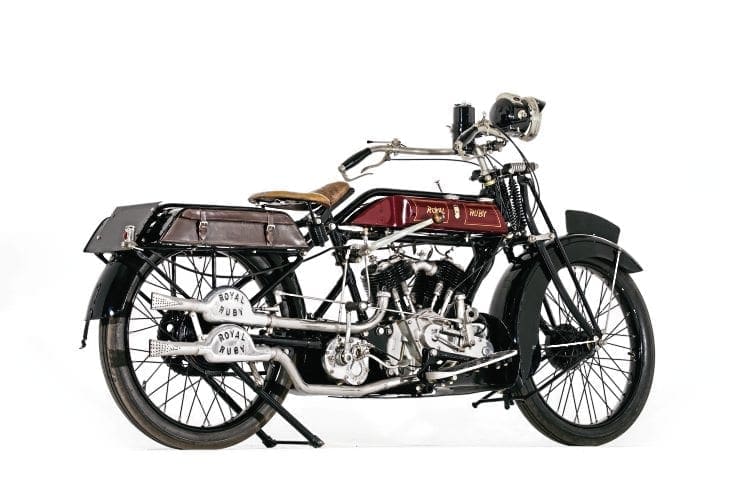 Its tank – as rouge as its moniker – bears the Royal Ruby name, one which proved to be among the most elusive in British motorcycle history.
Little has been published on the marque and the number of specialists can be counted on one hand – if that.
Yet, in spite of Royal Ruby's relative obscurity, its 976cc JAP V-twin machine became embroiled in one of the biggest political events of 20th-century history.
Indeed, it is with good reason that this machine became known as the Royal Ruby Russian.
Ancoats, Manchester, has had many facelifts throughout the last century.
Today the area is home to aspiring professionals in trendy apartments.
Before then it was the creative hub for Manchester's vibrant music scene – as well as a meeting point for junkies.
But rewind to the 1900s and the area was home to the city's booming cotton industry, whose brick factories towered over its narrow streets.
And here, nestled in the industrial sprawl, was a prestigious motorcycle company known as Royal Ruby.
Read more and view more images in the October 2019 issue of TCM – on sale now!