Though modern multi-cylinder, multi-valve, electronically controlled motorcycle combustion engines are far in advance of pioneer units, they can all be traced back through their development stages precisely to 1895.
Words: RICHARD ROSENTHAL Photographs: GARY CHAPMAN
Engine design is now added to these technical columns in the form of an occasional series interposed with the usual topics. While Manx Norton, BMW boxer, Ducati desmodromic, BSA Gold Star, a few two-strokes and other landmark engines will be covered, it seems logical to start 'in the beginning.'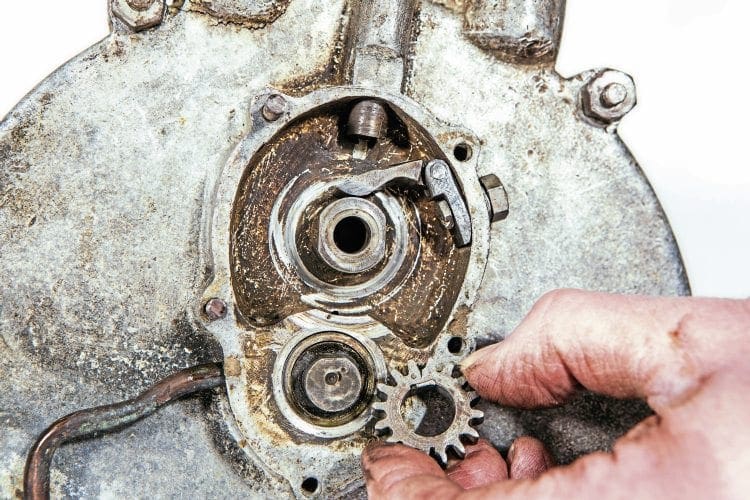 While the history of the internal combustion engine is traceable to c1690 and the postulation of gunpowder-fuelled devices, 1895 is a significant date for internal combustion engine design as it marks the unveiling of the first so-called 'modern engine.'
If you blanch at the thought of the motors powering AJS, Royal Enfield, Vincent et al motorcycles being descended from gunpowder engines, then the concept of them being related to devices fired by fuels like turpentine spirit splashed onto hot plates (piston crowns) where they blend with air and flame, first postulated c1784/5, will have little appeal either! And these types of engines were developed and run. They can either be regarded as inventors' development projects or the specialised toys of the few, as their actual power output was minimal. For the most part, the thought of harnessing this power was a long way off.
While the thought of gunpowder or turpentine spirit engines may cause us to smile and wonder at their use, for a few they were more than playthings. Samuel Morland devised such powered water pumps and Christiaan Huygens' piston engine and crankshaft design was developed to pump water for the palace gardens at Versailles.
Many others worked on engine development. Ideas included compressionless engines, two-stroke design, gas engines, electric spark ignition, a range of fuels including hydrogen/oxygen mix, carburettor development and more. While much work was theoretical, practical development also took place, although largely developments were one-offs rather than for production runs. All this changed in c1860 thanks to Étienne Lenoir.
Article continues below…
Advert
Read more in the May issue of TCM – on sale now!
---
Advert

Enjoy more The Classic MotorCycle reading in the monthly magazine. Click here to subscribe.
---