With reference to Tim Britton's ongoing project and losing things when moving house. I too have suffered the same agony.
In 1984 we relocated, but only next door, so we took out two sections of fencing for the 'removals.' Straightaway, we had a really big garage commissioned, double width and 26ft long, intending to build a nice bench for the forthcoming rebuild, that had already started at the previous house.
Frame and all black tinware of the 1960 Viper were sent for stove enamelling. All polishing went to the platers. I took the nuts and bolts for the frame, mostly still Rubery Owen, along too.
"Have you got any more of these to do?"
"Yes. Why?"
"Because the plating (cadmium) is such a dirty process that we have to clean out the vats each time!"
So the following week I took the whole lot and by now was losing the idea of what goes where… Move completed, all building work – including a new, enlarged kitchen – finished and it was time to get started on the rebuild.
The frame was set up on a workmate, leaving plenty of room on the big new bench. Now, where are the nuts and bolts? I searched everywhere for nearly a year… Then, voila, they appeared.
I'd put them in a cardboard box under the bench, behind the old kitchen wall cabinet. The times I looked at it and each time said 'Nothing behind that,' fully intending to fix it to the wall sometime…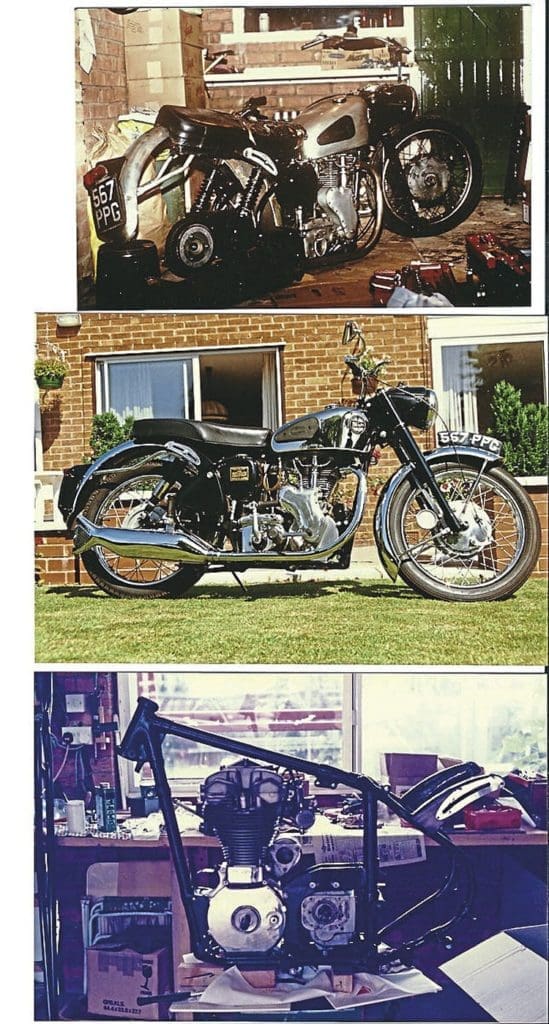 It took five years to complete the Viper, taking on board readings in TCM that going flat out might cause disinterest when things get tough.
The Viper is still as good as new after all these years. I also know where my original Viper (1962) is in Suffolk and that's the reason for this bike. The original one was advertised as a '1962' but when I got it home the buff log book said 1960. But Velos didn't change much in those days did they?
Jeff Waller, Alicante, Spain.
Read more Letters, Opinion, News and Features in the April 2020 issue of The Classic Motorcycle – on sale now!