A museum-worthy collection of ex-trials machines is to be auctioned by Bonhams at the April Stafford sale. Here's the story behind this knobbly-tyred assembly and the remarkable man who put it all together.
Words: Rachael Clegg Photographs: Gary Chapman
Gail Bristow didn't have a clue who Bud Ekins was when she first met him more than 30 years ago. Nor did she realise he was the man behind the most famous motorcycle stunt in Hollywood history: the 65ft two-wheeled, barbed wire leap in 'The Great Escape.'
"I was a teenager," she said. "I honestly had no idea who this man was and yet he was Steve McQueen's stunt man! I was just going along with my dad at the time and now I look back and I think 'I can't believe I met Bud Ekins.'"
But teenage nonchalance aside, it was a special meeting. Gail's father, the late International Six Days Trials (ISDT) impresario Robert Gardiner, was in the midst of collating a seriously significant collection of ex-works ISDT machines. Ekins' Triumph TR6SS was one of them.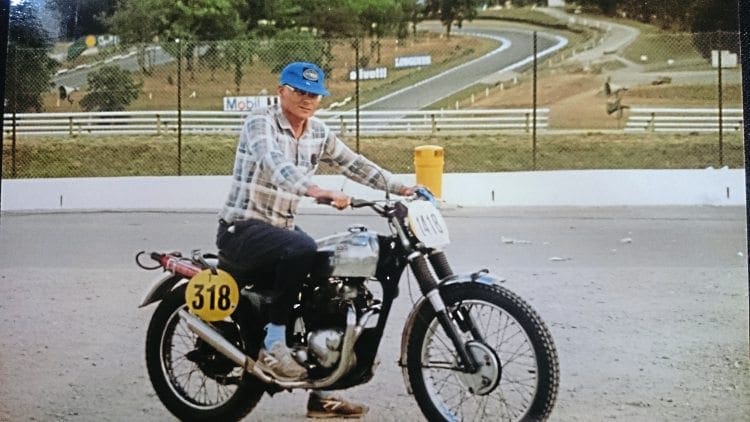 Gail said: "We met Bud at Eric Cheney's workshop. Dad had got to know him and Eric had formed business links with Bud, who was rounding up British bikes and re-exporting back to the UK. One of these bikes was the Triumph TR6SS which Eric offered to dad and dad could not let such a purchase pass him by!"
"I remember very little of Bud, but he at the time was very generous and charming and appreciative of dad's passion for ISDT British bikes. Ekins gave dad a trophy from the ISDT trial that he took part in in Germany 1962, which was very kind."
Ekins' 1962 ISDT entry coincided with his role in 'The Great Escape' – it was thanks to 'The Great Escape' that the Triumph TR6SS came into being. 'The Great Escape' was, after all, shot in Germany and Ekins – aware that the ISDT was to be held at Garmisch Partenkirchen – wanted to combine it with his $1000-stunt gig.
Read more and view more images in the May 2019 issue of TCM – on sale now!