This machine has been restored by a man who rode a similar model on his Scottish Six Days Trial debut, while it has significance to the man who tested it too…
Words: ANDY WESTLAKE Photographs: GARY CHAPMAN
As the Villiers two-stroke crackled into life, I was transported back to the day in 1972 when, on a cold November morning, I made my trials debut on a similar Greeves Scottish in a Shepton Mallet open to centre event on the Mendip Hills in Somerset.
After spending several weeks negotiating the humps and bumps of the building site near the rear of our family home, my expectations of setting the Wessex centre alight with my feet-up skills were sadly soon brought home to the harsh reality of how difficult proper trials really were.
In the Mendip mud, my well-used rear Dunlop tyre seemed to have no grip at all, and it seemed that I spent most of my time pushing the old Greeves through the sections.
There were plenty of 'fives', and before I fell off going across a steeply cambered field – which resulted in my nearside footrest being broken off and retirement – I only managed to achieve two cleans.
It was my only trial on the 250cc 1960 Greeves – I soon moved on to more modern machines in the form of a MAR Ossa – but here I was 47 years on about to test ride a lovingly restored similar machine, belonging to former Greeves works rider Chris Cullen.
Gleaming in the summer sun, the TA20 200cc Scottish looks as good as it did the day it rolled off the Thundersley production line in December 1959.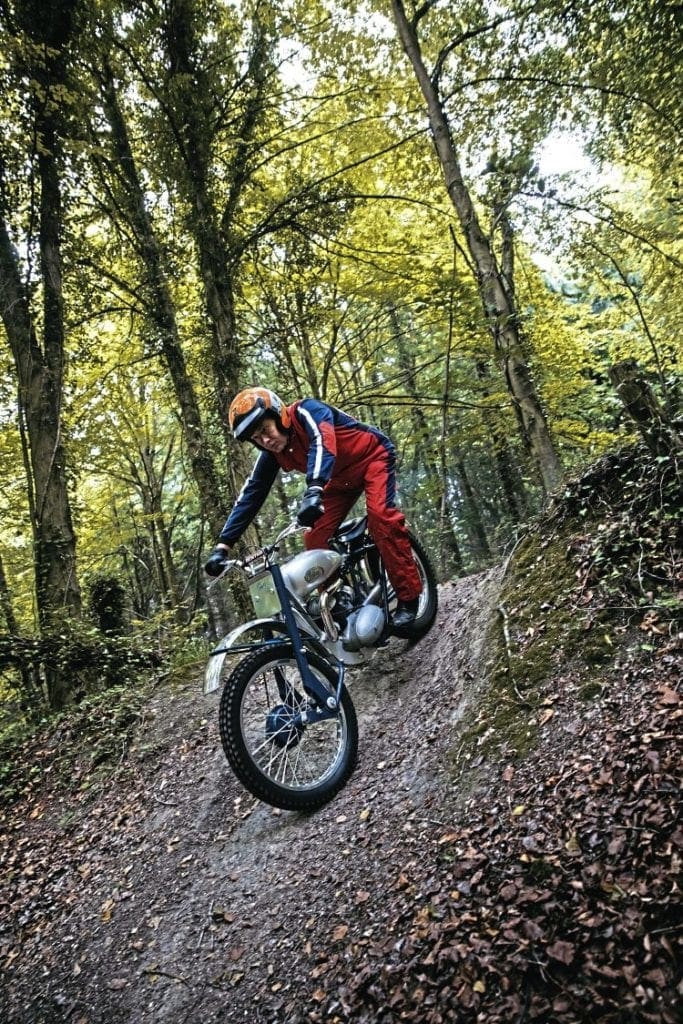 But before we hear about Chris' superb restoration of the bike, let's reflect on the 20-year trials career of the man who won the award of the best newcomer on similar Greeves Scottish in the 1962 event.
Chris explains: "My father – who was the chief constable of the police in Southampton – had no interest in motorcycles, but from an early age I fancied one, and got friendly with a neighbour, Jack Pinkney, who had a 98cc James Comet on which he taught me to ride in the local fields.
Read more and view more images in the September 2019 issue of TCM – on sale now!