1968 represented the first of the famous three top model years for the unit T120 Bonneville. But Alec Taylor bought his for a winter bike!
Words: Steve Wilson Photographs: Gary Chapman
The twin carb T120 Bonneville is generally (and widely) recognised as the top sporting dog from Meriden Triumph (though experienced riders often prefer a single carb version of the 650cc twin).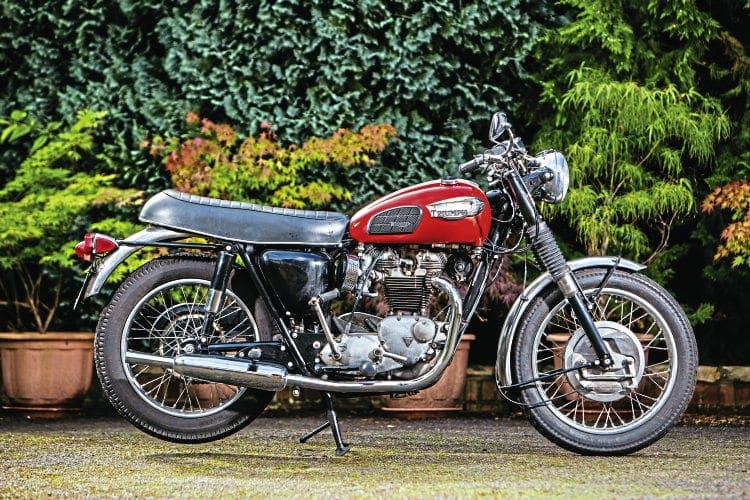 In 1963 Doug Hele had reduced the model's major handling problem, by securing the ends of the lug carrying the swinging-arm to the rear engine mounting plates, curing the rear end's previous 'instant whip'.
The handling was progressively improved during the decade in the light of Hele and Percy Tait's racing experience, with changes to the frame's steering head angle and to the engine's positioning in the chassis.
But it was for 1968 that the model finally got the front forks and brake it deserved, as well as significantly improved electrics and camshafts that were a bit less prone to wear.
Things got even better from then on, hence the three golden years, until 1971's oil-in-frame capers lowered the tone dramatically.
The recognition of the 1968-70 Bonneville's all-round excellence has led to some quite startling prices for these T120s. Yet Alec Taylor bought his '68 for just £2700 – including shipping from the States.
Read more in February's issue of TCM