Greeves
Bert Greeves came to motorcycle manufacture comparatively late, having established his business immediately postwar making the once-common-to-British-roads Invacar.
Bert's motorcycles were uniquely identifiable because of their trademark alloy I-beam front 'downtube' (sic) made in-house at the company's foundry.
Greeves' undoubted contribution to the world of off-road motorcycling was his pioneering use of light two-stroke machines heralding the Japanese revolution which was to follow a couple of decades later.
Words: Jerry Thurston
Scottish:
Top choice
The Greeves' trials machine, named after the legendary six days trial, was a ground-breaker.
In trials – like motocross – the writing was on the wall for the big four-strokes as the lightweight brigade got its act together.
Although the tiddlers were decried at first, it wasn't long before competitors realised that even with the frugal power available light weight was a huge advantage.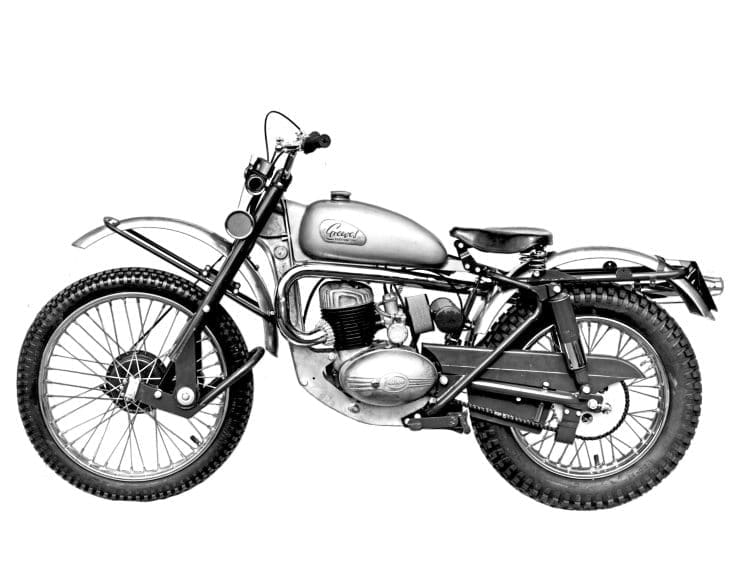 Like almost all Greeves' models barring the late motocross machines, the Scottish followed the traditional Greeves' pattern with a leading link fork, I-beam frame and familiar Villiers' motor.
What to pay?
Although the gearing on a trials machine is off-road oriented, they can make a decent and different road machine with a few tweaks. A Scottish could be a great budget machine for the impecunious enthusiast; we spotted a project at £1995, plus another ready to go at £2999.
£££££
Roadster Single
In comparison with the good-looking competition machines, the Greeves single-cylinder roadster was still slightly clumsy looking. Not that clumsy though; with its smart blue paint it knocked spots off contemporaries such as Francis-Barnett and James and, more to the point, had road manners to match.
On the minus side, it ran the evergreen Villiers' single-cylinder motor, giving it honest, if unremarkable, power output.
What to pay?
If you desire a Villiers-powered 1950s/60s motorcycle this has to be the one to look out for. The sports version with the alloy mudguards is a nice-looking machine – there are a few advertised at circa £3000 all (at least on the face of it) tidy and apparently ready to ride.
£££££
Sports Twin
The 250cc version of Greeves roadster used the Villiers' parallel twin-cylinder motor for a good dollop more grunt than its one-pot sister, though it wasn't as good looking, particularly in later form, as its single sister.
Clunky styling cues and attempts to make the styling a la mode makes them (at least to our eyes) even more uncomfortable. All this can be forgiven firstly because they were a product of their time but more because of their sweet handling.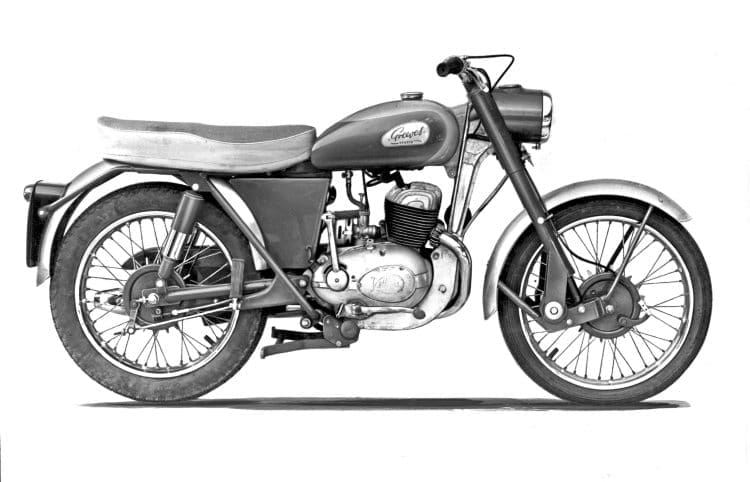 What to pay?
Historics at Brooklands achieved £4200 for a Sports Twin. Expensive?
Not when you realise it was Bert Greeves' own machine and has impeccable provenance as the factory's development and publicity machine. Pre-sale this machine was estimated at £2500 to £3000, which one must assume to be the sort of money a 'less-qualified' twin might achieve.
£££££
Hawkstone
Scrambles (or motocross as it later became known) was once dominated by heavy-duty four-stroke machines. But thanks to Greeves' persistence, the Hawkstone (named after the track in Shropshire) through a programme of development became the bike to beat.
Its – and other two-strokes – success eventually meant the sport changed, becoming dominated by the light and powerful two-stroke, a fact that cannot be entirely disassociated from the development of the expansion chamber exhaust in the mid-1960s, too.
What to pay?
These are difficult to value. Essentially they are display only unless you wish to become involved in the classic motocross movement.
Ironically, the less original they are, the more money may be asked, as the owner of a competitive machine with a plethora of modifications will look to recoup investment. £2995 will buy you a later 360cc model – expect a small premium on the better-known Hawkstone.
£££££
Silverstone
On the face of it, the Silverstone looked every inch the racing motorcycle, with the I-beam downtube extending into stiff wrap-around engine plates, glass-fibre tank and humped seat unit.
Looks can be deceptive. In period it was somewhat let-down by the power-plant. Once sufficient grunt had been obtained through the use of the works developed barrel and porting arrangements, it would sorely tax the poor little Villiers bottom end.
Today, thanks to the tenacity of kart racers who refused to let the Villiers go and continued the bottom-end development, the Silverstone can be built into a potent 'vintage' racer or reliable parade bike.
What to pay?
Surprisingly, four Silverstones of varying specifications are being offered for sale.
Conditions have ranged from ready to race fully competitive, through to used for demonstrations to an unmolested example. All have one thing in common… No price.
In 2014, a very nice-looking example fetched £4800 at auction. We would suspect that price to be holding today.
£££££
Read more News and Features at www.classicmotorcyle.co.uk and in the latest issue of The Classic Motorcycle – on sale now!