After a recent run of back luck, Bob McIntyre got his Grand Prix season back on track with a stunning win in Belgium, with Mike Hailwood, Ernst Degner, Jim Redman and Florian Camathias also scooping up some big wins.
Words: MICHAEL BARRACLOUGH Photography: MORTONS MEDIA ARCHIVE
The threatening rainclouds that had lurked overhead during the previous week's Dutch GP at Assen followed the riders to Spa, but the welcome appearance of some sunnier weather was enough to dispel them.
The weather going into this Belgian GP tussle was as fine as it was during TT week – good news for riders and spectators alike.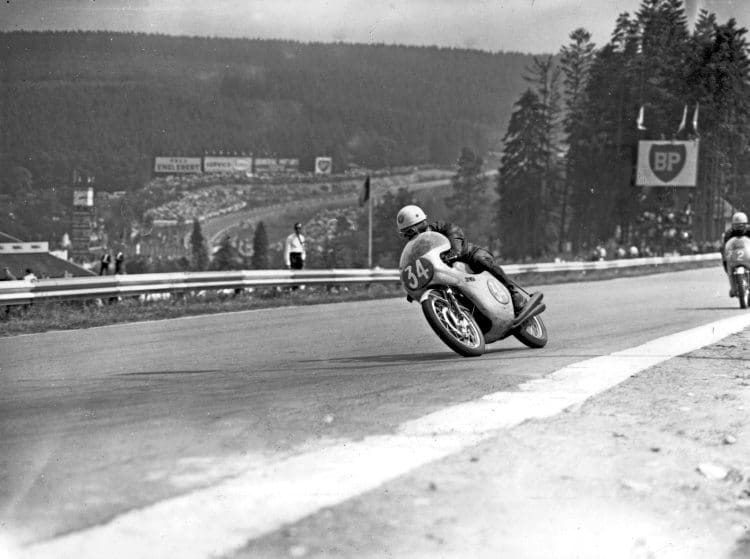 The 250cc race was arguably the most thrilling spectacle, culminating in a breath-taking final lap in which a reignited Bob McIntyre (Honda) duelled with Jim Redman (Honda), with the latter suffering a split fuel tank at Stavelot, which put an end to his race and guaranteed a fine victory for Bob Mac.
The first couple of laps were fraught and many riders were forced to retire. Ernst Degner's Suzuki seized before the first lap had finished, and Ray Bogaerdt's Honda failed shortly after.
Frank Perris clung to fourth position until halfway through the race, at which point his Suzuki gave up the ghost and he was forced to retire as well.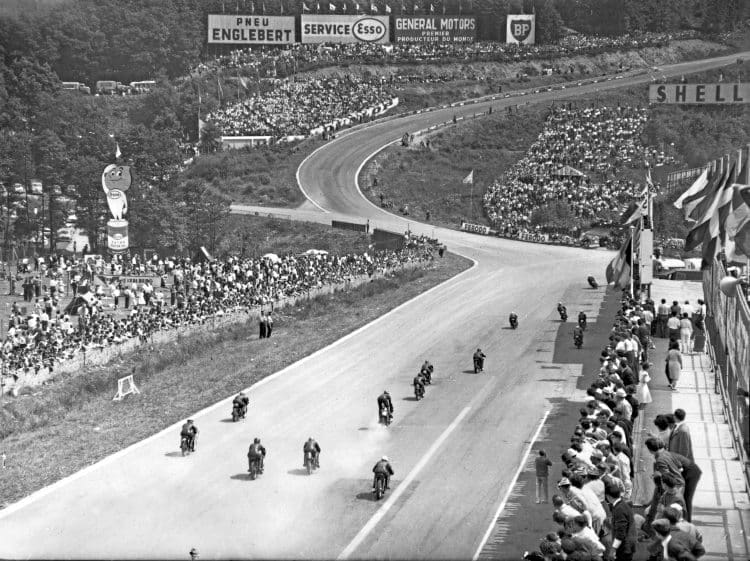 After the retirements the hierarchy was quickly established; McIntyre and Redman were neck-and-neck up front until Redman's petrol tank split and McIntyre was able to sail joyfully into the lead.
The crowd cheered as McIntyre came screaming down from the final hairpin and passed the chequered flag.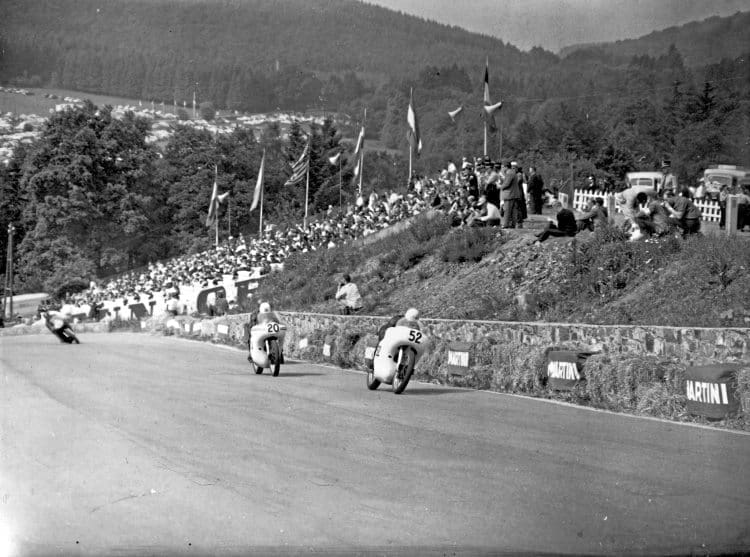 The 500cc race was as many had come to expect – Mike Hailwood (MV Agusta) all the way.
Mike the Bike and the MV Four were too much for the rest of the field to contend with, and he racked up another victory without having to engage in too much jousting and jostling.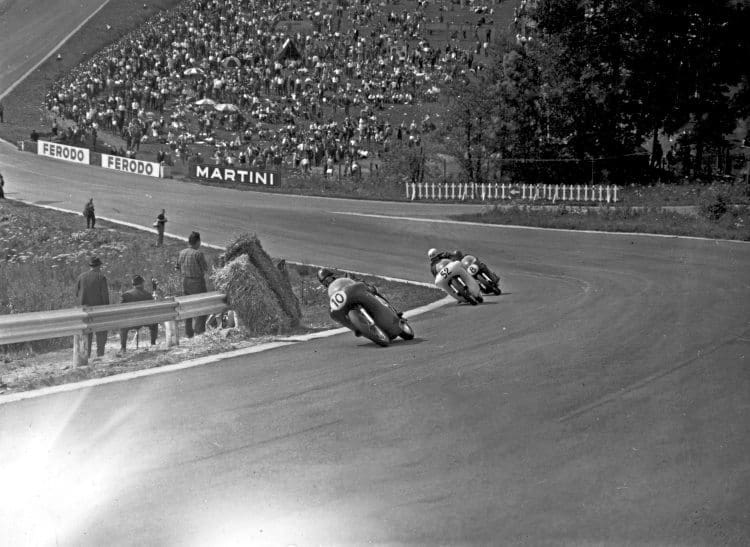 Florian Camathias – another man whose luck had suffered a blow in recent weeks – experienced a return to form with a stunning win in the sidecar race.
His BMW never missed a beat, and he whizzed past Fritz Scheidegger and Max Deubel, both on BMW outfits, as if it was nothing.
He even managed a new lap record for the race, running up a time of four minutes, 57.1 seconds at an average speed of 106.16mph.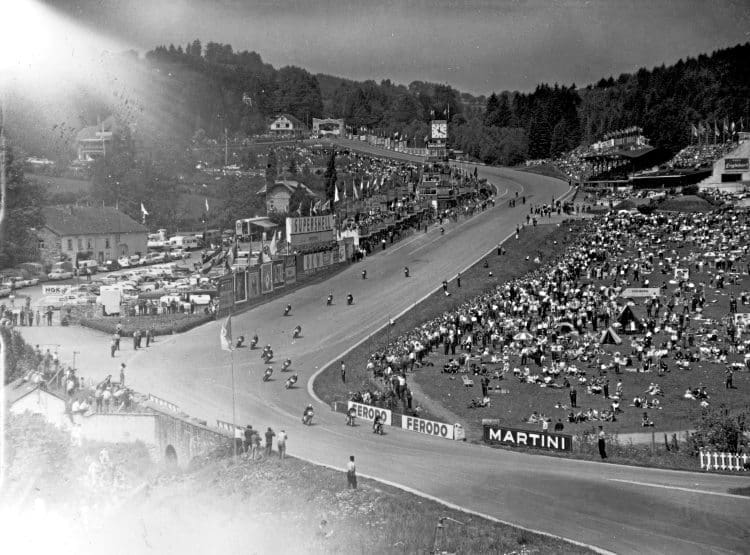 Honda-mounted Luigi Taveri won the 125cc race (but only after a pitched battle with Jim Redman) and Ernst Degner (Suzuki) was the victor in the 50cc race, passing a brace of extremely nippy Kreidlers to claim the top spot.
For fans of Bob McIntyre, this Belgian GP victory will be tinged with melancholy.
One month after his victory at Spa he tragically passed away following a serious crash at Oulton Park, in which he sustained serious head injuries. He died after nine days in hospital.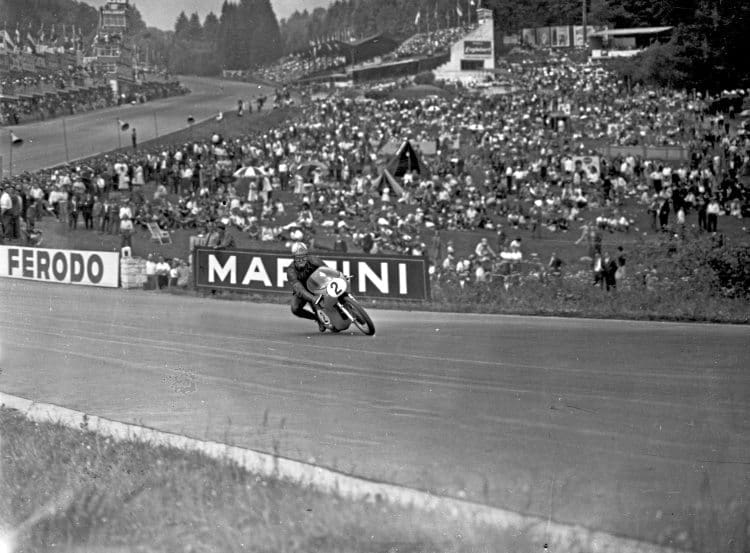 Read more News and Features at www.classicmotorcyle.co.uk and in the May 2020 issue of The Classic Motorcycle – on sale now!
Straight from the plate
To view the rest of the pictures in this set and to order prints please visit
www.mortonsarchive.com